The Effects of iGaming on the UK Economy
2 min read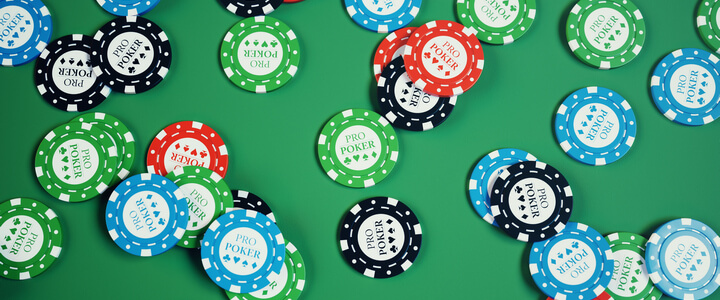 When it comes to iGaming, the UK is at the top of the list when it comes to where it is most popular. Based on data, the UK locals would spend billions of dollars on gambling each year. Between October 2017 to September 2018, the Gross Gambling Yield of GGY in the UK hit an astounding amount of 15.5 billion pounds. This is according to the UK Gambling Commission or the UKGC.
In regards to the most popular ways that the UK people gamble, only a few stand out: sports betting and online casino gaming. It is understandable that the locals are into sports betting because of how a few sports are big in the country like football.
Sports betting has always been the go-to of many sports fans to add more thrill and excitement to the sports they are watching. Nowadays, people would rather place their bets online. Because of this, a website that reviews online bookies would be very useful because these are places where you can find tips and a lot of things that you should know about sports betting.
Meanwhile, online gambling activities also share a big chunk of the gambling revenue in the UK. This is followed by the National Lottery.
In 2018, online gambling accounted for most of the gambling revenue in the UK. It was about 38.8 percent of the overall revenue or 5.6 billion pounds in money.
When it comes to who is more likely to gamble in the country, there is a bit of gap between the adult males and females. Around 37 percent of the men surveyed by the UKGC in 2018 have participated in gambling activities. Meanwhile, 28 percent of the surveyed female participants said the same thing. When it comes to age, those who are 25 to 34 years old are the ones who are more likely to gamble.
This year has been tough for many industries because of the health crisis that the world is dealing with. However, the gambling industry is still thriving. Sports betting may have suffered for a short while in March and April because of the lack of sports events. However, the month of May came in and it marked the start of the return of major sports events worldwide.
Since then, the sports betting sector, in particular, is recovering. Meanwhile, overall online gambling activities remain unchanged. At the beginning of March, when sports events were starting to get cancelled, there was a spike in online casino activities. This was expected because some online bookies didn't really have much odds to offer to their customers. Many punters temporarily switched to online casino gaming because of this.
UKGC Has Implemented Stricter Gambling Regulations
Now, there is no denying that the gambling industry is one of the most profitable and largest industries in the UK. This is why instead of prohibiting people from gambling, the UK went towards the path of regulating it as it is beneficial to the local economy.
It still shouldn't be ignored that gambling can be risky and can cause issues to others and this is mainly why there are people who are still against it. What's great is that the government is doing a good job when it comes to ensuring the safety of the locals when it comes to gambling.
The UK gamblers don't pay for taxes anymore since 2001. It is now that gambling sites are charged a 15 percent tax on their earnings. The UK also has its own licensing requirements for casinos and betting operators to be allowed to offer their services to the locals. Not so long ago, the UKGC also implemented a verification process for the gambling operators to follow. This is to ensure that no children or minors will gain access to any gambling activities.
The use of credit cards is also no longer allowed when it comes to any gambling activities. This should help people manage their finances better even if they are gambling. For some gambling machines, there are also imposed limits on how much a player could spend on them.
Some may think that the stricter regulations that the UKGC has recently implemented may negatively impact the industry, but so far, the industry still thriving. Gambling operators are keen on following these and compromising.
There are sports betting companies that also pledged safe gambling steps and precautions to make sure that they show how much they are aligned with the government when it comes to implementing a safe gambling environment. These gambling companies appear to be at one with the UKGC to ensure that the locals are safely gambling online or not.