Could Gaming Be a Good Investment in 2020?
2 min read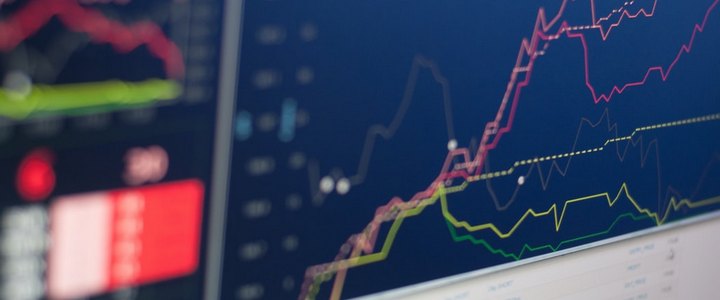 So far, 2020 has been a roller coaster ride for investors. After starting the year at all-time highs, most stock markets crashed sharply in February and March, before recovering to (in some cases) new record highs.
In mid-October 2020, the S&P 500 is trading higher than it was in January. A similar picture exists in most European and Asian markets, though the UK is a clear exception, sitting more than 1,000 points off its trading highs.
Much of the growth in the last few months has come from the tech sector, with the big five Silicon Valley companies (Apple, Amazon, Google, Facebook, and Microsoft) pushing the S&P 500 to these dizzying heights.
Tesla, another tech company, has seen unprecedented and sustained growth this year. Since the start of 2020, its share price has increased five-fold from almost $100 per share to almost $500. Over the last 12 months, it's value has increased 10 times having traded at (the adjusted equivalent of) $50 per share on October 21st 2019.
Bubble or Genuine Growth
Many analysts saw the rise in Tesla's stock price to be an economic bubble, similar to the Bitcoin boom in 2017 or the dot com bubble in the early 2000s. As of yet though, the company has been holding steady around the $450 per share mark.
Like many other big tech companies, Tesla has seen a huge rise in the number of retail investors buying its shares. Companies like Robinhood in the US and Trading 212 in the UK have made it easier and cheaper for individuals to gain exposure to the stock market. And with little experience in investing, these consumers have turned to companies they know.
According to Robintrack, a website that tracks the investments made by Robinhood users, the number of Tesla trades corresponds almost exactly with the company's share price.
While Tesla may not have made a net profit in a full financial year yet, other companies that have enjoyed share price group have, and have seen growing sales over the last few years. While those other big tech companies may have high share prices too, they're probably justified.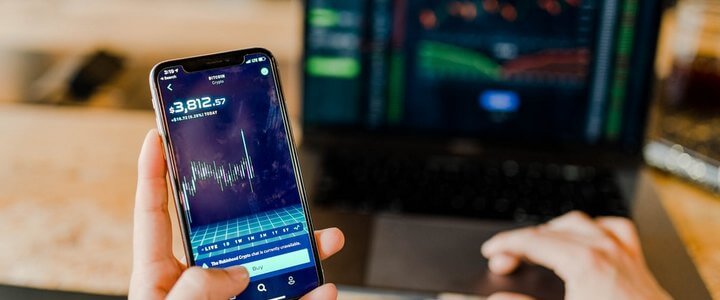 Gaming a Growth Area?
For many of the same reasons tech companies have enjoyed growth, gaming companies have also seen their share prices hit record levels. Although it's dipped a little since September, Electronic Arts is still trading 36% higher than it was a year ago while Activision's share price is 60% higher than this time last year.
Again, this growth is justified. Activision's Call of Duty: Mobile received more than 150 million downloads in its first week, more than any other mobile game in history. It also shot past 250 million downloads by early 2020. It's latest AAA title, Call of Duty: Cold War, is also expected to perform well when it goes on sale latest this year.
Casinos
Online casinos that offer digital versions of games like blackjack and roulette are also enjoying strong growth. The UK's Gambling Commission reported that the number of bets placed on casino games has increased so far in 2020 compared to the same period last year, continuing a long trend of growth for the industry. A loosening regulatory environment in the US is also helping to increase industry revenues.
This has helped the largest publicly-traded iGaming companies to enjoy similar stock market trends to EA and Activision.
Casual Games
Casual games and mobile games are also booming. They attract significantly more users than any other platform or genre. These games are more appealing to older demographics and people without the time to commit to playing for long sessions.
Puzzle games and other hyper-casual titles can be played on a smartphone for a few minutes, turned off, and then played again later. They're also often filled with microtransactions where users can pay for extra lives or to upgrade their character, generating significant, repeat revenue.
While many users refuse to pay for them, some do. This minority of users are enough to generate billions of dollars of revenue for their publishers. For example, Candy Crush Saga was generating $4.2 million of revenue each day in 2018, while Pokémon GO surpassed $3 billion of lifetime revenue in 2019.
Conclusion
While the stock market is a turbulent and unpredictable place for investors at present, some sectors show promise. The tech sector has weathered the economic storm better than any other over the last year and is responsible for much of the stock market's recovery over the summer. As part of this, the gaming industry is a strong driving force behind some of the tech growth, though it doesn't make the same headlines as Amazon or Apple. For this reason, investors may wish to look at what opportunities they can find among these gaming companies.