Keeping IT Cost-Effective
2 min read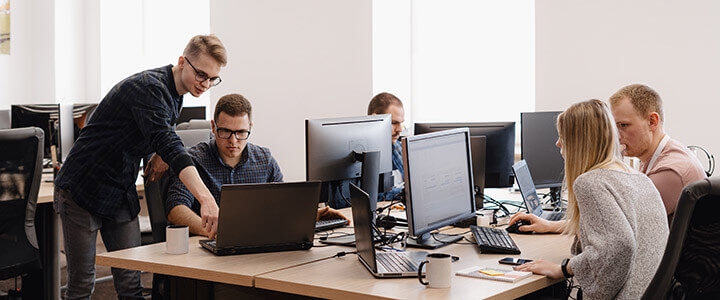 Information Technology (IT) is such a vast field that it's impossible to define its limits, but it cannot be granted unlimited resources from a business point of view. With global IT expenditures nearly touching the $3.8 trillion mark in 2019, it's likely a fair assumption that a large number of small, medium, and large businesses can indeed reduce at least a portion of their respective annual IT expenses.
The task is certainly easier said than done because nearly every aspect of modern business is closely associated with some form of digital technology. There is no doubt that without a solid in-house IT department, or a reputed IT partner taking care of everything technical, businesses would fall apart at the seams today. The good news is that keeping IT expenses cost-effective is not something that's particularly difficult, despite how it may seem. We will elaborate more on that next.
Streamlining IT with a Simple Approach
The core strategy to streamline IT expenses can be subdivided into a few general steps:
A complete list of external and internal IT expenses must be prepared, with the necessary details presented beside each in-house or external IT expense
These expenses should be scrutinised with respect to their relevance to the company's present needs
Every service and expense that cannot be justified by means of considerable ROI or as necessary process/security measures, should be discontinued
Leading executives and financial managers are often surprised by how much can be saved every year, by simply discontinuing/unsubscribing from products/services that they do not have any need for at the moment.
Freshers Do Not Cost as Much to Hire
Experience and education count above all else, and not just in IT, but in any profession that requires hard skills. Experienced IT professionals are going to be more proficient than freshers, and there is no doubt about that fact. However, freshers will also not be expecting huge salaries like their experienced counterparts will.
These freshers are still perfectly qualified candidates who can do the job mind you, but they just do not yet have sufficient experience as far as working in the applicable scenario is concerned. This means that there will be a learning curve for them, and the company will have to train them more.
Smart executives will often bring together the best of both worlds by hiring a few experienced, key IT leaders and keeping the rest of the recruits as fresh as possible. The new guys can learn from the IT veterans, while the recruiting company can save significantly in the process.
In a few years' time, the freshers will become company assets and they will need to be paid more, of course, but till that time comes, hundreds of thousands, if not millions of pounds will have been saved already.
Reassessing the Need for an In-house IT Department
New companies can save heavily on their costs by simply not putting an entire IT support department on the payroll, right from day one. They can instead partner up with an external IT support company London-based businesses already have a good history with.
Small and mid-sized businesses that are finding it increasingly difficult to maintain a full-sized, in-house IT department can shave off a large portion of their IT expenses by doing the same as well. A small internal team could still be maintained, while the rest of the work could be handled easily and in a much more cost-effective way by their external IT support partner.
There is, however, one major consideration to be made here. There is no shortage of London IT support teams in the capital, so this can be confusing and misleading, given that hiring the wrong people in IT can cost dearly.
It's better to stick with renowned and verified, local names in IT support London, such as Totality Services. They are one of the very few IT companies in London that have kept the trust put in them by their clients in the city since 2008. With end-to-end IT support and complete cybersecurity management for confidential company/customer data, Totality Services present themselves as an ideal solution within the confusing London IT support industry. They are also scalable to keep IT affordable, cost-efficient, and productive for companies of different sizes, with different needs.
Given how a large portion of the IT workforce is already working from home now, an external team that can offer remote support at all times, which makes more sense in terms of practicality and business savings. Very few sectors have seen a good quarter recently, and the economic hit has taken down thousands of small businesses already, along with a few big players across multiple industries as well.
If there was ever a time to think about saving on IT costs, this would most certainly be that time.