Digital Transformation in 2021
1 min read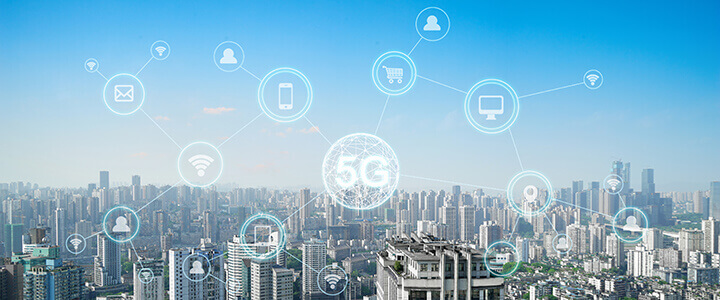 Covid-19 pandemic accelerated the adoption of cloud migration solutions, speedy work, plus remote work setups. This led to excessive pressure in organisations to improve user experiences by hiring professionals to help improve the transition from a traditional setup to a digital one. So, there was a movement towards digital transformation.
According to the 2020 Connectivity Benchmark Report by MuleSoft, IT projects will grow by 40%. Building APIs predicts a 10.3% significant increase in productivity, innovation, and agility plus a decrease in operational costs. Cloud migration capabilities can improve team productivity by 75% and reduce infrastructure costs up to 20%.
Acceleration of digitisation comes with complications, so focus on defining the skills and capabilities in 2021. Have a look at these top trends of digital transformation in 2021.
Experience 5G for Real This Time
5G was just a concept flowing in the market for the past many years. However, with the introduction of remote work, video conferencing, and digital collaborations, 5G doesn't seem like a foreign concept. The ever-growing number of IoT sensors due to phones and tablets' reliance highlights the need for a multilane superhighway.
You must have noticed many handset manufacturers, from Samsung to Xiaomi, are releasing 5G phones already. As we continue to manage work and school from our homes, 5G will probably become mainstream in 2021.
Customer Data Platforms (CDP)
It is challenging to organise fragmented data from multiple sources, especially for companies that rely on optimal functions. CDPs collect data from all the sources, organise it, tag it, and make it usable for anyone. Adobe, SAP, Oracle, Treasure Data are already working on providing the market with powerful CDPs.
The Analytics platform, visualisation tools, and Data warehouses—Cloudera to Snowflakes to SAS—are not losing relevance. However, the customer data platform might reach new heights in 2021. The new work from home operational models and increase in data collections will increase the demand for CDPs.
Hybrid Cloud Infrastructures
Businesses are increasingly moving from SaaS applications and on-prem solutions to a combination of private and public clouds. These hybrid cloud strategies help strike the right balance to their unique cloud infrastructure requirements. There have been significant investments in the hybrids from providers like Google, Azure, IBM, and Oracle.
It addresses the challenges of data growth while also being aware of privacy, compliance, and security. The sudden strike of pandemic made organisations realise the value of agile and adaptable cloud infrastructure.
Idea of Confidential Computing
Confidential computing means to encrypt the entire computing process and create an additional layer of security for sensitive information. With Confidential Computing, Google, IBM, Alibaba, and Microsoft are developing new protocols and best practices. It is in the infancy stage, but with 2021, we can hope it will slide into the mainstream part.
Headless Tech for Customer Shopping Experiences
With headless tech, businesses can separate the front-end presentation layer from the back-end data. It is a relatively simple concept like making purchases off social media or telling Alexa to do something.
The businesses in 2021 need to focus on maximising the ROI of the net new customer acquisition costs. Along with this, they need to focus on customer retention and development. The organisations are moving beyond the omnichannel experiences and becoming more streamlined and efficient.
Democratisation of AI
The pandemic forced the companies, government, and other organisations to turn to AI, Data, and machine learning. The democratisation of AI and data allows us to solve global and market problems better, faster, and at scale.
AI is already a part of our lives, impacting what we see on social media to movies recommended and suggestions. With the affordability of computing power and the software plus frameworks, more companies will benefit from AI.
The change in the trajectory and velocity of digital transformation due to the pandemic will continue in 2021. The organisations will change their priorities and technology investments to match the digital transformations in 2021.