4 Ways Lead Generation Services to Improve Your Business
1 min read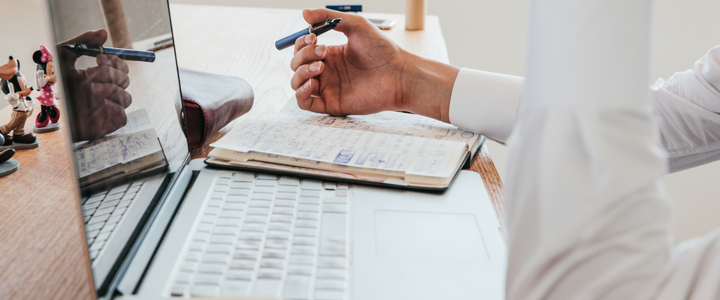 As a business trying to function in a pandemic, you may have heard of lead generation. It refers to the process whereby you scout connections or prospects that might attract your business. Prospects here mean potential clients.
When a party online expresses intrigue in your company, they have labelled a lead and approached in hopes of being made a customer. Lead generation would be tricky without a good agency.
The online sphere is hard to navigate, and since most of the world is still suffering from coronavirus, the online world is where you need to concentrate your resources. Lead generation services are the best way to do that, and here are four reasons why:
No more dead ends
You might be familiar with the term "cold call" if you're in the business sector. Cold calls are what most people recognise as the creepy salesman that won't stop calling the landline, no matter how many times they avoid picking up. When this happens, it means the person isn't interested in a product. A competent agency will understand that this energy can be concentrated somewhere else, and that is how they will proceed. Many businesses have reported that ever since they started working with lead generation agencies, they almost always contact potential clients or regular customers. The number of cold calls or uninterested clients has significantly decreased, and new customers have begun taking up that space.
Better online presence
When an agency is on the job, they'll work hard to figure out the key to selling your product and model campaigns accordingly. Through various blogs and targeted ads, you'll get more coverage and become popular with your target audience. And if your target audience is receiving exposure to your business, you're bound to see an increase in customers.
Better maintenance of the customer-business relationship
As an up and running business, you may not always have the time to stay connected with old customers. Your lead generation service will take care of the after-sales issues. Through surveys and other ways of following up, they'll maintain a healthy relationship of feedback with a customer to show them that the company cares and is devoted to them. This only compels customers to be more loyal to your business.
All your data at your fingertips
Lead generation agencies will also ensure the proper safekeeping of data such as daily sales, areas where you need to concentrate on marketing, areas where you have a dense consumer base, customer feedback, etc. When looking to bring about a change, you won't have to shift through computers for information; you can ask for a file, and all the relevant data will arrive at your fingertips. This makes your functioning efficient and more accurate.
Final word:
Lead generation agencies help you grow through methods that have proven to be effective. But, you won't have to go through the hassle of implementing them. It's the best way to expand your business without adding too much to your plate.