Leasing vs. Buying Business Premises: Making The Best Decision For Your Business
1 min read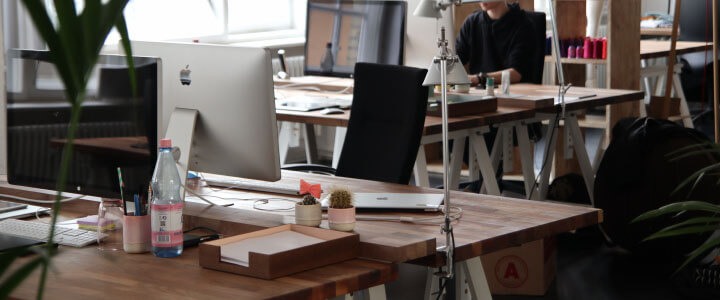 Business owners are faced with various challenges, and when it comes to making the massive decision of whether to rent or purchase business premises, there are several essential factors to take into account. Whether you have already found a suitable property with the option to buy or rent or are still only considering the possibility, you should consider these factors.
Buying A Premises
Before you decide to invest in buying business premises, you will need to find the most suitable property that meets all your business's requirements. Therefore, you should consider all the aspects of property requirements from overall size to office layout, warehouse functionality, and everything in between. In addition, you will also need to consider that property maintenance will be your responsibility as a premises owner.
Therefore, you will need to consider professional services such as Roofline Design to assist with roofing maintenance and repairs, electrical maintenance services, and several others.
You should also consider the costs of ongoing maintenance, the likeliness that the property will accommodate business growth in the indefinite future, as well as your affordability to pay a monthly mortgage or part with the lump sum if you can.
In most cases, it is wise to buy premises if you moving your business in the future is unlikely as buying may be more sensible for stable companies. Your business may also benefit from tax advantages if you decide to buy, although the decision should not be a financial setback that holds your business back from growth in terms of profits. You will also need to account for business insurance as well as insurance for the premises as the owner. However, even when renting, you will still need business insurance to protect your assets.
Renting A Premises
Renting premises is a wise decision for startups and small-scale businesses. This is because a smaller business may later decide to move to larger premises or a different location that is more suitable. What's more, it is often the more affordable solution for businesses that are not entirely stable in terms of growth and profits, as renting is less of a fixed decision.
However, there are a few benefits of renting. Because renting means you won't have to worry about maintenance costs, it is a financially wise decision for startups and smaller companies.
However, there are also downfalls when renting, as you may find that paying a monthly mortgage is more affordable than paying a rental. Therefore, it is best to weigh out the financial factors before deciding that will benefit your business.
It is best to craft a detailed budget to determine your affordability when searching for rentals and consider the likeliness that your business might need to later relocate to another area for various reasons to decide which is best. However, neither decision is entirely wrong as buying may benefit some businesses financially, while others may benefit financially from the decision to rent premises instead.