The Best Cloud Storage and File-Sharing Services for 2021
2 min read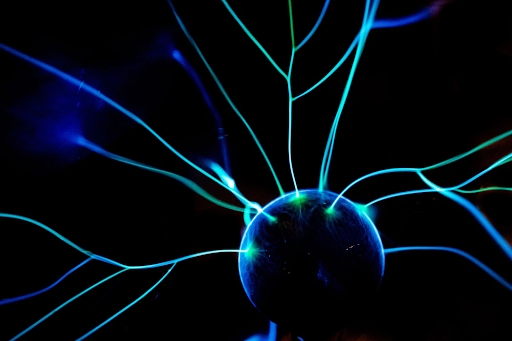 In 2021 there's no excuse not to be taking advantage of cloud storage options. There's an abundance of different options available, but which choice will be best for you? We've looked at dozens of different personal cloud storage providers and handpicked the cream of the crop to help rocket launch your commercial data management. All these cloud storage providers have plenty to recommend, although some are likely to suit your preferences more than others.
What is a Cloud Storage Service?
Cloud storage operates like the storage on your local drive, except that you're stashing your data on a remote server that you connect to online. There are lots of advantages to using cloud storage. It's a great way to back up your most precious business data online in case of hardware failure on your local device. It's also a way to save space on your hard drives and lower the strain on your network. Plus, cloud storage lets you upload and download files to the same library across your entire business network, making it the best possible solution for ensuring that your commercial data is effectively and securely backed up.
1. iDrive
iDrive is one of the best cloud storage services scoring highly all across the board. It lets users synchronize all their files continuously, including the files indexed on your network drives. If you're worried about accidentally losing files, iDrive retains files that you delete on your local devices, allowing you to retrieve them if you lost them in error. iDrive stores up to 30 previous iterations of all your backed-up files, so you can retrieve earlier versions if you need to.
If you're primarily looking to store images, iDrive has a nifty facial recognition algorithm to help you automatically sort your photos by subject. To top things off, iDrive also offers iDrive Express, a service that will send you an actual physical hard drive containing all your files in the event of you losing all your commercial data. Overall, iDrive offers business users a very substantial cloud storage service that we find easy to recommend.
Pros:
Fast access to up to 5TB of storage
Intuitive user interface
Strong security
Cons:
Lack of two-step authentication
2. Backblaze
This cloud storage provider has stood the test of time thanks to a service that caters to both individual users and file backups on a commercial scale. "Backup" is the name of the game here because Backblaze pretty much just backs up your files without the fancy synchronization or network management features you might find elsewhere. What you do get, however, is unlimited automatic cloud storage. After installing Backblaze, the app automatically uploads all non-system files to the cloud. The downside is that a subscription only covers a single device. But if you just want a service to back up your files without you having to worry, then Backblaze is a solid choice.
Pros:
Unlimited cloud storage
Simple and effective to use
Cons:
Limited feature set
One computer per account
3. pCloud
pCloud is one of the only cloud storage providers to offer a lifetime subscription, which is perfect for anyone looking for a long-term storage solution. Although there are some bandwidth restrictions, there's no cap on the size of the files you can upload. There's also mobile and desktop synchronization, plus access is available via browser login.
Pros:
Good value
Intuitive UI is a pleasure to use
Lifetime subscription available with a single payment
Cons:
No collaboration features
4. IceDrive
IceDrive is a newcomer to the cloud storage sector, but it's already proving popular thanks to some innovative features. Foremost among these is the ability to access IceDrive as if it were a local drive on your Windows PC, letting your seamlessly manage your cloud and local files (helped by excellent connection speeds). Another selling point of IceDrive is its excellent security and client-side encryption for all its subscriptions that offer between 150GB and 5TB of cloud storage capacity.
Pros:
Excellent security
Great interface
Good value
Cons:
5. NordLocker
NordLocker is the cloud storage service offered by the people behind the popular NordVPN product. You can use NordLocker to both store data online and create a secure file vault locally on your device. There are synchronization options across all of your devices to automatically encrypt and upload your files. Speaking of encryption, NordLocker's security is top-notch, with a variety of protocols in place to keep all your commercial data secure. If you want to try it out, NordLocker offers free cloud storage of up to 3GB without a premium subscription. Other services might offer more features, but for straightforward and easy-to-use cloud storage, NordLocker is hard to beat.
Pros:
A pleasure to use
Great security
Cons:
App installation required for file access
Don't Take Chances with Personal Cloud Storage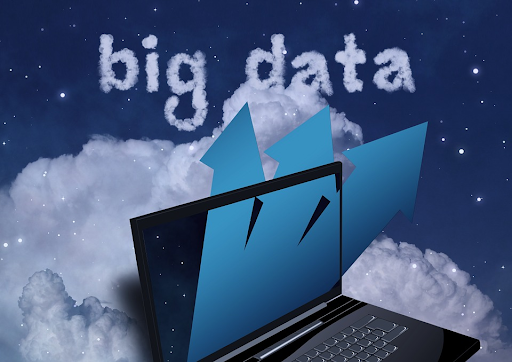 More businesses have valuable data distributed across different devices than ever before, so it's vital to have cloud storage options in place to keep your important information protected. Since it's been announced that Google cloud storage will be cutting back its free services, now is a good time to look for other alternatives elsewhere. Consider your needs before making a decision since a basic service that automatically backs up your files may be more favorable than a package with a wide range of customization options. Do you have a preferred cloud storage service? Tell us about your favorite providers in the comment section below.
Author's Bio:
Emily Moore is an English & programming teacher with a passion for space and blogging. She believes that current exploration should be focused on preserving our planet's resources. With satellites circling the orbit, it is easier to get relevant data on any environmental changes. This, in turn, should help people quickly address any challenges.