Three Core Principles Of Business And How You Can Use Them
2 min read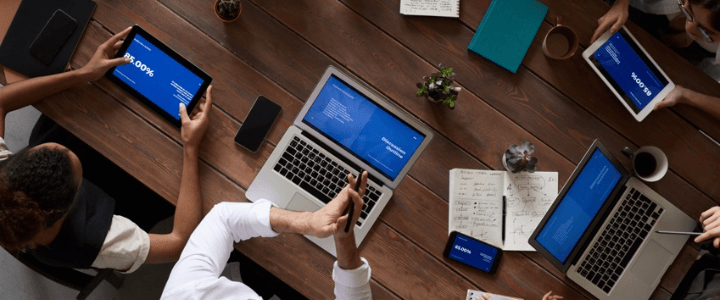 Within business, there are many models, ideals, and principles to consider. They are all relevant and can make real change, but there are some key principles to consider to start with.
Passion For The Brand
If you're a business owner, then you should be passionate about what you do. Not only you but your employees too. Do your best to create an atmosphere of respect and trust. Workers who are in this environment are more likely to be productive and enthused to do the work.
A strong focused team heading forwards towards a common goal will lead to the advancement of not only the business but also themselves. Projects are great for this, as it allows those involved to share responsibility and share outcomes. Passion for work leads to further trust and empowerment.
If your business is doing ethical work for the greater good, then that will resonate with a lot of individuals within your organization, igniting passion.
Empathy For Your Business
Of course, it is important to not only resonate with your employees with compassion, but also with your customer base. Many successful leaders within business operate with compassion, allowing them to perceive each individual's perspective.
Developing empathy can help develop and market products and services for your customer base too. For example, observing how your customers or competitors, use products and services, listening to them talk about the products can lead to innovation.
Successful companies will always look at things from the perspectives of their customers and competitors, otherwise, they risk being disrupted and put out of business. Also, how a customer is treated when something goes wrong in the business process, will impact how they decide to shop in the future.
Empathy will also help improve your work ethics, both internally and externally. Your employees and customers will feel empowered to be a part of your business.
Innovation For The Industry
Arguably one of the most important core principles of business relates to innovation. The needs of the market and consumer are always evolving, and businesses must evolve with them and adopt a culture of ready-to-go innovation for the whole business, from top to bottom.
Encouraging new ideas for improvement is important. However, don't innovate away from the core ideals of your business model, unless drastic action is required. Consider the positives and the negatives when it comes to new ideas, and test them out.
Being open-minded will encourage your business to flow more naturally, filtering in what it needs and what will work for it. Likewise, encouraging your team to put themselves forward looking for innovation with a client-first focus, could help improve the overall experience.
Innovation doesn't have to simply refer to new technology. It could also be new selling techniques, new ways of working with customer service and leading to the overall organization.
Learn More
These elements are just the touching stone of an effective business. In fact, there are a few more business principles that you can utilize.
There are in fact many courses available online, that can teach you all about them. You can research the option here, to see what can be done for you.
These online courses aim to set you apart from those around you, helping you enhance your organization's competitive advantage. You would learn technical business and finance skills that optimize business operations and give you insights into human behavior to help you influence internally and externally.
Courses aren't only for managers and leaders, they can also be for entrepreneurs or specialists such as consultants and analysts. Anyone involved with a business can enroll if they are willing to learn.
Making Them Work For You
These three core principles stand to be the foundations of a successful business. Of course, they should be utilized depending on how your business works. In most cases, you'll be able to blend all of these points into your business.
Effectively, to succeed in business today, you have to be flexible for changing market trends, as well as being well organized and planning for the future. Taking time to plan out the steps for your success will help you achieve these goals.
If you haven't yet started your business, consider the fact that you need analytical thinking to get started, as well as detailed records to begin with. If you haven't yet, investigate what well-established competitors are doing, so you can learn to do the same, or even improve upon what they have been doing.
Loyal customers can be gained by not only providing a good product or service but by creating a good environment and experience for them. It won't be easy, but there will always be risks alongside rewards within the business, so take calculated risks and plan at all times. It also doesn't hurt to be creative.