The Positive Benefits of Employees Eating Together
1 min read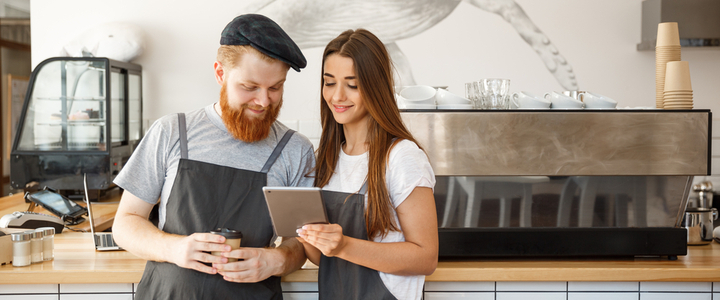 They say that a family that eats together stays together, but is the same true of employees too? They are their own kind of family, but often do not spend the same time in each other's company.
At work, providing dedicated eating areas and the means to have a break or lunch together can have a great effect on the wellbeing and attitude of your staff. It improves relationships, health and relaxation for staff, whilst the business will see an improvement in absence rates, productivity and engagement.
To explain further, Jamie-Leigh James, Marketing Executive at Cema Vending, specialists in commercial vending machines, explains how can you make lunch the most important part of the working day.
Dedicated eating spaces
Taking a break whilst working is important for everyone, but there is a growing trend for people to eat at their desks which makes it difficult to switch off and can cause staff to burn out if they are not careful.
Providing the opportunity to step away from the screens, phones and noise of a busy workplace can help to reinvigorate staff and boost their productivity. Giving the brain a break helps to improve concentration and energy, as well as working on posture and stiffness by moving around.
It is very easy to work in isolation these days, so eating with other staff can help to build bonds between them. A proper break amongst other people is a great team building exercise without them even knowing they are doing it. It encourages interaction and a better understanding of the people around them that can help to build stronger working relationships.
Reaching out to staff isn't always easy, but a break area gives you somewhere to leave leaflets and put up posters; all thinks that are far harder to ignore than an email. This can also lead to discussion amongst staff about different aspects relating to work and can help to create a more positive working environment.
Food for all
Not every workplace has the space or facilities for a full canteen, but it is possible to provide vending machines and micro-markets to help your staff grab more than just a bite to eat. These help to give people choice and variety in what they eat, making the simple process of eating more fun, something that staff take time over and something that promotes good wellbeing.
Generally, the human race loves food, and we think of it as more than just fuel; it is something that we enjoy and savour and it can help to bring people together. Eating properly is a good way to boost concentration and keep your metabolism healthy. By providing the right kinds of food and drink for your employees, you can support brain and body health that will benefit both the staff and the business.
Providing space and food for lunch breaks together is a fantastic way to support your staff in both their health and their wellbeing. By doing this, you can create a better working atmosphere that leads to a happier and more productive workforce.