How To Repurpose Content For Different Platforms
2 min read
As a content creator, you know the importance of recycling content. You can't just pump out new blog posts, articles, and white papers every day; you have to reuse and repackage old content for different platforms to reach different audiences. But how do you do that effectively?
There are many different ways to repurpose content. And while it might seem like extra work, it can actually be a great way to save time and ensure your content reaches as many people as possible. By repurposing content, you can create different pieces of content that target different audiences on different platforms.
Here are some tips to help you get started.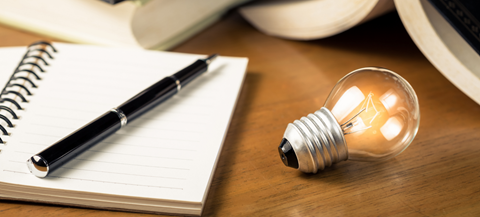 What is repurposing content and why should you do it?
Repurposing content is about taking existing blog posts, articles, white papers, videos, etc., and turning them into different pieces of content for different platforms. For example, you could make a video about car donation tax deductions and turn it into an infographic that would work well on SlideShare. Or you could turn one of your older blog posts into a video and publish it on YouTube.
You should repurpose content for two reasons: to save time and reach different audiences.
How to find content to repurpose?
When you want to repurpose content, it's best to start by identifying your most popular and most shared posts. To do this, use social media analytics monitoring tools like Hootsuite or Buzzsumo. These platforms will show you posts according to their potential reach and how many people have shared them on Twitter and Facebook.
Once you've identified your best content, check to see if there are any holes in the topics you cover. For example, an article about crowdfunding might not have been shared as much as other pieces on marketing campaigns or client acquisition. In cases like this, repurposing that piece of content into a video would help you fill a gap and reach more people by publishing the video on YouTube.
How to format and design your repurposed content?
When you're repurposing content, it's important to keep the same tone and voice as your other pieces of content. But you can change things like formatting and design to make each piece stand out.
For example, if you were going to turn an infographic into a video, maybe you could add some animated text or visual graphics to enhance the information. You can also play around with design elements to make sure each piece has a unique feel.
Remember, every audience is different. While you might reach some people on one platform, you won't reach everyone that way. Repurposing content is about finding the right fit for your target audience—and there are tons of ways to do that.
Tips for promoting your repurposed content
Use the same hashtags to promote your videos as you do for other pieces of content. This can help them appear in more places on social media and reach even more people who could be interested in what you have to say.
You can also use the video sitemap to help YouTube find your videos. This is a list of all of the videos you've published on your website. It not only helps search engines like Google and Bing discover new content, but it will also give your existing videos more exposure.
Don't forget about email. You should share links to any repurposed content you've created in all of your emails as well. In fact, there are tools that make it possible to send out a broadcast email every time you publish a new video for free.
Tools and resources for creating effective repurposed content
Remember, when it comes to repurposing content, quality is key. Your pieces should look and sound professional at all times. You never want your audience clicking on one piece of content only to find out that the video was recorded using a cellphone or that an expert designer didn't create the infographic.
With that in mind, listed below are helpful tools that can help you repurpose your content more effectively.
Tools to help you format and design your content:
Canva is a great tool for producing infographics, presentations, flyers, posters, social media graphics, etc.—all for free.
Venngage makes it possible to produce high-quality infographics without any design experience required.
Easel.ly is another infographic and visual graphic tool that even beginners can use to create powerful, high-quality infographics with no background in design or coding needed.
Tools to help you turn different pieces of content into videos:
Powtoon makes it possible to produce professional-looking animated videos, even if you have no video experience.
VEED intro maker allows anyone to create high-quality intro videos with just a few clicks of the mouse.
Animoto is a tool that can help take your written blog posts and turn them into professionally produced videos.
Summing It Up
When you're crafting content, think about what information will be most helpful to your readers. If it's a topic that would interest them and they might not know the answer already, then you've found an excellent piece of content for reuse!
The next time you're writing anything, consider if there are any ways to repurpose this content into something different – just make sure it still fits within your brand voice or niche, so people don't get confused or turned off from reading.
We hope these tips have inspired you to take a new look at your old content and breathe new life into it. What will you create next?