Common Business Problems That the Internet Can Solve
1 min read
We live in an amazing time. One where Google can solve just about any problem, and businesses aren't an exception to this rule. There are loads of online platforms and software that can help you keep a tight ship.
If you are finding that you are putting out fires all over the place, take a look at our picks for the best extinguishers. They are all tools you can find on the internet to solve business problems.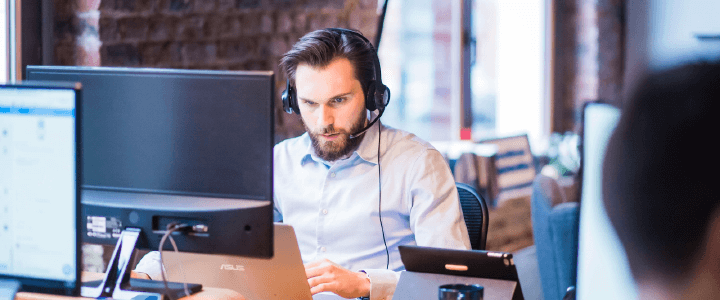 Training employees
Training your employees comes up more often than just onboarding a new recruit. There is that, yes, but sometimes an employee may need a skill or qualification to gain a promotion, or maybe the daily operations of the entire team need a shakeup.
Whatever the case, there are lots of options online. There are learning platforms dedicated to every niche skill you can think of, like Skillshare which teaches crafts and content creation and wellness, or MasterClass, which offers classes on the subjects of the celebrity tutors, so you can learn worldbuilding from Margaret Atwood or cooking from Gordon Ramsey.
But the best option for gaining a new business skill is LinkedIn Learning. It offers subscription-based courses to an entire team. You can assign your employees a course and watch their process as they work through a course from "business", "technology" or "creative". Being LinkedIn, all the courses are business-orientated so your employees can learn management skills, IT skills or graphic design, for example.
Organizing employee benefits
Employee benefits are important to keeping your employees happy. They encourage productivity and company loyalty, while rewarding good work and attracting potential hires.
But keeping track of them all can cause a headache. If you have more than a few hires on your team, you or your HR professional will find themselves spending most of their time sifting through files to try and find what benefits your team member is due and how to change it.
Zest offers an administrative platform that will keep track of all your employees' benefits. You can add and remove benefits, like with a new hire or promotion, or if someone has moved on. Plus, you can add a bonus if you find that a team member has done a good job lately, encouraging more hard work and productivity in the future.
It even has communicative features, so that your employees are always kept up to date with their benefits, which they can access with the app, and you can send them a congratulatory text. Check out the Zest employee benefits website for more information.
Communicating with employees
Keeping in touch with employees has become both more important but also a lot easier. Sure, we have employees working from home, but there are also employees that have got a broken down car, need an hour off for a dentist appointment rather than a day, or have to travel for work, and a whole host of other reasons that prevent them from physically entering the office.
Plus, you will have clients and business partners that simply don't fancy driving across the city for a meeting. You will need a reliable phone system.
The basic phone systems like Google Phone and Zoom offer video and phone calls all made over the internet, so you can finally get rid of that landline bill. But there are others that take business needs into account. Open Phone, for example, offers group texting, and customer service features, including a mute button for when your employees are off the clock and automated paths to the relevant department or team member so that you are not fielding calls that are meant for someone else.