How have trade jobs increased in popularity over the years?
1 min read
While so many jobs were put at risk over the course of the pandemic, one sector which certainly wasn't in the weeds was the trade industry.
With the surge in demand for tradespeople across the past two years, many Brits decided to take the plunge of a career change, jumping ship to working in trade.
In this article, we explore why trade jobs have risen in popularity and what skills are needed to become a successful tradesperson.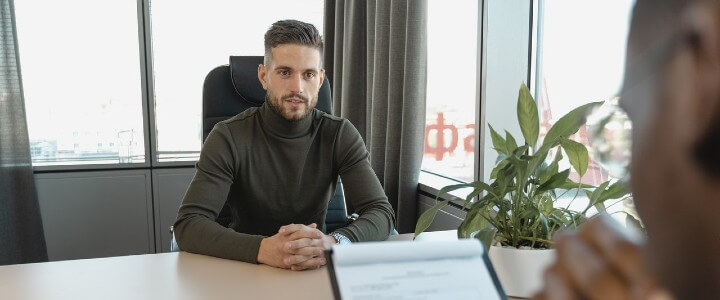 What has caused the spike in demand for trade jobs?
It's no secret that being confined to our homes throughout lockdown has seen an increase in Brits opting for home renovation projects to improve their living space.
According to a recent study, British homeowners spent a whopping £21 billion on renovation projects in 2021, an average spend of £1,473.
Surprisingly, the largest splurge was on our gardens – with 20% of homeowners opting to revamp their outdoor space as lockdown measures made them safe havens. This was closely followed by living room, bedroom and kitchen renovations.
Of course, millions of home improvement projects bring a huge demand for tradespeople to help bring these visions to life – and this certainly seems to have played a large role in the trade industry sky-rocketing in recent years.
Skills you need to become a successful tradesperson
Any tradesperson has to have a set of skills that makes them suited for a life in this industry.
Working in a hands-on role, the first important rule is you can't be afraid to get stuck in. Trade jobs aren't known for being the most glamorous, but they can be some of the most rewarding if you're prepared to get your hands dirty!
Next, you have to truly know your craft, and that means knowing how every piece of equipment works, like the back of your hand. Not only does this demonstrate professionalism to your clients, but it makes you stand out against competitions by amplifying your knowledge in trade. If you need to brush up on this, there are tonnes of course available often through professional bodies and trade associations.
Lastly, all tradespeople of any level may require insurance. This comes tailored to the sector you're working within, for example, if you're an electrician comprehensive electricians insurance will help protect you. Every insurance package includes different policies, so be sure to do thorough research to find what specific areas you'll need cover for.