Start your side hustle: four of the best ways to make additional money
1 min read
Side hustle business is booming in the UK. According to an Airtasker survey cited by The Motley Fool, the 2021 side gig economy was worth £346 billion, with 56% of those surveyed saying they'd started a side hustle during the pandemic. Indeed, looking at one of the most popular places for side hustlers to sell their wares, Etsy, Statista figures show an explosion of active sellers occurred in 2020.
If you've yet to jump aboard the side hustle train and get a nice wodge of wonga deposited in your account each week, there's no reason to despair. Here are some of the best ways to make additional money with a side gig in 2022.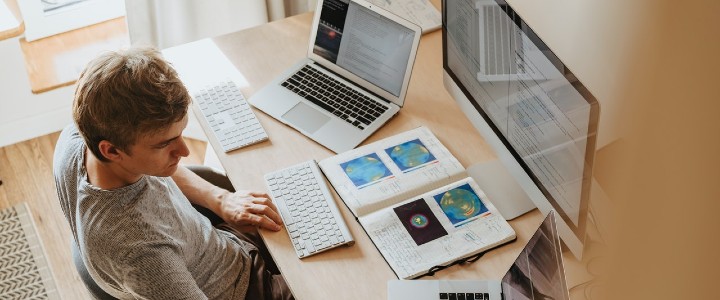 Dropshipping
An increasingly popular means of starting an online sales business, dropshipping is a form of retail whereby the consumer purchases goods from a retailer, who then purchases the goods from a wholesale supplier. This supplier then fulfils the order, sending the product directly to the consumer.
Dropshippers make money by charging the customer more than the price they pay the wholesaler, but crucially, they don't need to pay for product storage costs or costs attributed to order fulfilment – these costs are simply rolled into the wholesaler's cost. As such, it can be relatively quick and simply to set up a dropshipping business, which is perfect for a side hustle.
Forex trading
The trading of foreign exchange (forex) – also known as national currencies – sees forex traders buying and selling currencies for profit. If you are up to date with the current events, find business news interesting, and enjoy a good bit of graphs and data, then forex trading could be a great choice for your next side hustle.
Online tutoring
If you have a talent or skill – be it speaking a language, using a piece of software, playing an instrument, or even a subject at school – online tutoring could be for you. Through sites like Tutorful and MyTutor, anyone can sign up and open a profile, selling their tutoring services to prospective students.
Blogging
If you're in it for the long run, you could look at starting a blog. Blogging involves building a website and posting interesting content. As you gain users, you can sell advertising space or guest posts, earning money in kind. If you enjoy the net and are an expert on a particular niche, blogging could be for you
What are your 2022 side hustle plans? Let us know in the comments section below.