Three Get Rich Quick Business Ideas
1 min read
The term 'get rich quick' is often associated with questionable business models and practises, but on a fundamental level there's nothing wrong with pursuing commercial ideas that have the potential to generate profit quickly and sustainably.
Of course, there's no single business idea that's guaranteed to deliver a viable return on investment, but achieving this objective has arguably never been easier than during the digital age.
In this post, we'll look at how the business market has evolved in recent years, while asking which models offer the quickest route to profitability in 2022?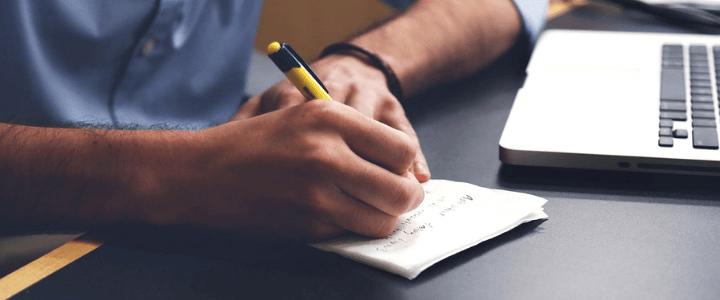 How Have Business Markets Evolved in Recent Years?
In the wake of the great recession of 2008, we saw a new generation of 'accidental entrepreneurs' emerge as the global labour market took a sizable and sustained hit.
This is typical of how crisis often leads to opportunity, and there's no doubt that the same rule applies in the wake of the coronavirus pandemic.
This is certainly evident in the restaurant industry, for example, where full-service models and operators face a potentially volatile future. Because of this, there's a pressing need to create optimised takeout and drive-through operations in the near-term, creating more flexible and less costly revenue streams for companies in this space.
Such changes will also encourage price shifts and changes, with a greater emphasis on selling high-margin items like sides, desserts and beverages.
Such innovative thinking is also impacting the banking sector, just as in the wake of the great recession. More specifically, risk-management and product development teams are having to work hard to adapt to the changing and increasingly pressing nature of credit risks, with automated underwriting likely to come into force to help drive more informed decision making.
The same principle applies across the retail sector, where automated and software-driven calculations could potentially raise margins by as much as 10%.
3 Business Ideas That Will Optimise Profitability
Clearly, firms that are agile and willing to embrace innovation will thrive in the wake of the pandemic, while some industries also offer an opportunity to make money quicker. Here are three prime examples:
#1. Fintech: We'll start with the fintech space, with the global market forecast to grow by a CAGR of 20.3% between 2021 and 2030 (reaching a peak of $698.48 billion in the process). According to one survey commissioned by the World Wealth Report, 35.7% of respondents believe this to be one of the sectors most likely to make millions on behalf of businesses, largely through large-scale acquisitions and mergers involving innovative startups.
#2. Investment and Wealth Management: This may sound obvious, but there currently remains more investment options and asset classes available than ever before. You can target a diverse selection of these assets to build a lucrative and reliable portfolio, particularly when liaising with an experienced investment management firm. In some cases, such portfolios can accumulate to be worth millions, depending on your level of starting capital of course.
#3. Insurtech: Similar to fintech, insurance technology (or insurtech) continues to grow exponentially and provide significant opportunity to innovative startups with valuable IP. Certainly, we've seen a recent wave of technological disruption in this space, with many new firms leveraging tech to introduce transparency and reconnect disenchanted customers. The space has seen investment totalling more than $2.65 billion to date, and the market leaders will enable their entrepreneurs to bank huge sums of cash in the near-term.