How Will Facility Management Change as Buildings Get Smarter?
3 min read
Smart buildings are here. They may not be as intelligent as purported, but thanks to newly implemented technologies and a trove of contextual data, that will significantly improve. Industry 4.0 is the future of smart building operations, and it will revolutionize space and facilities management.
The IoT applications market in commercial buildings is expected to grow to $22 billion by 2026. The technology is certainly making waves and paving the way for smart buildings.
What does that mean, exactly? To understand why smart building technologies will make facilities management more intelligent, you have to look at how it is used now and what it means for operations.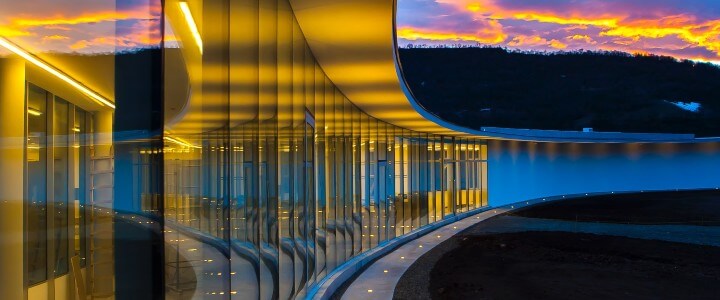 What Are the Benefits of a Smart Building?
Smart building operations, and the technologies that support them, offer a host of benefits that will make a difference for operations and maintenance. Those include:
Optimized energy use and cost savings
A boost in productivity and output
Detailed occupancy and usage metrics
Improved support for an organization's environmental, social and governance practices
Major changes in workplace health and safety
Employee experience boons like better staff morale or retention
Support for hybrid or dynamic work environments
While the benefits are exciting, the bigger question is how these technologies will shape the future of facility management. What are the significant changes coming down the pipeline?
1. Predictive Maintenance
Generally, maintenance processes are designed to be reactive. That is, crews take action after something happens. The HVAC system breaks down, and they inspect it, find a fix and resolve the issue. Basic care is carried out on a schedule, like swapping out filters and refilling fluids.
Smart building operations, or Industry 4.0, introduces predictive and proactive solutions. Maintenance crews can better prepare for potential events thanks to contextual data merged with performance history and similar information. They can either stop failures or problems before they happen or have a contingency in place — like replacement parts or gear. You might think this is possible without smart technologies like IoT, and it is, but it's much more accurate with the right solutions in place.
More importantly, tying that data into machine learning and AI solutions can reduce the amount of work for maintenance crews. From a dashboard on almost any device, you can see what's happening within a facility in real-time. While it's easy to see this being a game-changer in the corporate real estate world, it's going to have a major impact on all companies, both big and small. Business ownership can be a tireless cycle of repairs and improvements, but smart technologies will waylay some of those concerns.
2. Improved Safety
Smart building operations can help better prepare for health events, like many of us are facing right now with the pandemic. For example, facility managers have to worry about occupancy, the number of visitors and sanitation. Having real-time data updates about who's on-site, where and what needs to be done can go a long way toward automating and improving the health and safety aspects of running a facility. They can implement a hoteling solution for offices, workspaces and beyond by identifying rooms that need to be cleaned or sanitized.
What's more, those same platforms can deliver real-time updates and alerts to people on-site, including workers and visitors. They can stay informed about what areas are safe, which are out of commission, and what rooms are being renovated or under construction. If there's an area that needs to be avoided or is overly crowded, notifications can steer people away until it's safe again.
3. Higher Efficiencies
Resources are expensive, whether you're talking about water, power or even food. Smart buildings allow for a more granular approach to administrative tasks.
Maintenance and facility managers can see, in real-time, how much power is being used and where. That allows them to automate processes like lighting and energy consumption to reduce costs. The same can be done with water and food, ultimately decreasing waste. It may seem strange that IoT and smart technologies can help with this, but the data provides the real benefits.
From a top-down view, administrators can see where cutbacks are possible, how to preserve resources better and how to reduce unnecessary waste — like excess food in the cafeteria or eateries. The latter is becoming more important as workforces continue moving to dynamic and hybrid setups. There are fewer people on-site, so fewer resources are needed to maintain operations.
A proper IoT solution can track how many workers are on-site at a given time and allow for scaling up or down. This would enable the cafeteria to prepare food on-demand for the correct number of people.
4. Smarter Environments
Lighting, room temperature, available amenities and waiting times are all aspects of space management that can be significantly improved or enhanced through smart building operations. Industry 4.0 will create an environment or workspace where everyone wants to spend time by allowing for personalization and more accommodating scenarios.
Dynamic workspaces can be swapped between an office environment or a presentation room as needed by the workforce. Things like room temperature, lighting and spatial use can all be modified on-demand. Smart technologies can vastly improve usability by being available on just about any platform you could imagine, from mobile to desktop.
Even better, they automate the process and eliminate the need for facilities managers to physically interact with systems. Workers can come in from off-site, reserve a workspace and free it up when they're ready to leave. Cleaning crews can sanitize the space before someone uses it. If and when problems arise, like maintenance issues, the proper teams can be assigned through the smart system with little to no manual input.
Everything is managed in a smart building through automated solutions, with connected technologies behind the wheel. As Klaus Schwab of the World Economic Forum says, smart buildings are composed of "a range of new technologies that are fusing the physical, digital and biological worlds."
Industry 4.0: Changing Facilities Management Forever
Smart building operations, implemented as part of Industry 4.0, will change the average work environment, maybe even more than the pandemic already has. Hybrid workforces are more prevalent than ever, but that doesn't mean corporate real estate has gone away, and it certainly doesn't mean facilities management is no longer necessary. However, smart buildings are the future, especially as we shift to a digital-focused and on-demand world.