Video Marketing Trends To Boost Your Business Growth
2 min read
Every week, around 78% of people view online videos. In 2021, about 86% of businesses indicated using videos in marketing. More than 93% of brands also say video content has helped to enhance brand awareness. Apart from that, 81 percent of marketers using videos say that it has helped increase the volume of sales. Therefore, if your initial efforts have not borne impressive results, consider videos in your marketing strategies.
Many buyers want more video content. About 73% of customers say they are convinced to buy a brand after watching a Youtube video. Seeing is believing. Posting videos about your brand builds trust around your products and services, which leads to more purchases. So, get an online video editor, trim your footage, and post videos that highlight the benefits and features of your brand. If you are ready to give your marketing campaigns a boost this year, check the emerging video marketing trends below, and you will remain ahead of the start.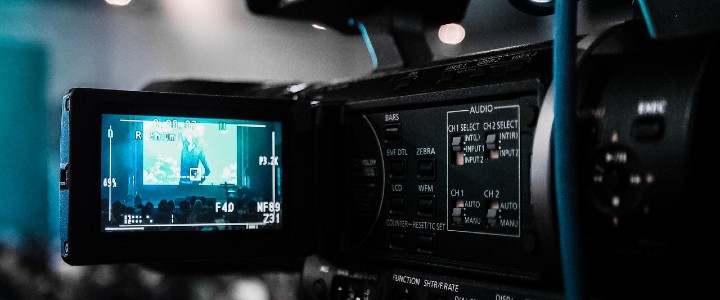 Emerging Video Marketing Trends to Watch for Success
Live Video
Today, if you want to skyrocket your brand's performance, use live videos. Live streaming is greatly improving how your audience interacts with your brand. You engage with potential buyers quickly and authentically through live videos that other ways won't. Therefore, if you're not live streaming, you miss out a lot on promoting your brand.
You need to gain trust around your brand. And through live streaming, you will win many buyers. Apart from that, multiple platforms allow you to respond to questions or queries from your audience during live streaming. That helps build a good relationship with your buyers, important for your brand.
Search Optimized Videos
Data shows that your optimized video is 53 times more likely to produce first-page ranking than the older SEO techniques. Being a marker, you need to come up with high-quality content. After getting the best clips, put them together using an online video editor and optimize your content before posting.
For your video to hit the first page of search engines, ensure to get the right keywords. Your video content also needs a compelling title and a good description. Ranking top on search engines ranking page gives your video greater visibility. Once your content is visible, you get more traffic, converting those viewers into buying customers.
Vlog
Many brands are using brand storytelling to connect with consumers. As a brand marker, you can also use storytelling to engage your audience and build brand personality. Vlogs have become a greater vehicle to tell stories around your brand.
Through Vlog, you take your audience through a journey to tell about your brand experiences and events that help your buyers better understand your brand. You can post your content on YouTube as one of the biggest search engines with a huge following. That way, you enjoy a wider reach of the targeted audience.
Vlog helps you to add a personal touch to your marketing content. You will easily provide a personalized experience to your customers when using Vlog. That gives your audience a feeling that they are buying from you as a person and just a business website.
User-Generated Content
Have you thought about using user-generated content? It's among the emerging trends that will boost your marketing campaigns. Here, you allow your customers to produce videos that promote your brand. About 55% of buyers will trust user-generated content more than what you post yourself. Apart from that, 85% of viewers find user-generated information more influential.
So, partner with satisfied customers and let them act as your brand advocates. Your loyal buyers can generate video content through their channels, and you can reshare it to have more visibility. User-generated content is helping brands build trust with the consumers, which influences purchase decisions.
Shoppable Video
Shoppable videos are also a great deal in video marketing. These videos feature products with embedded links enabling the audience to click and learn about your brand. From there, you viewers can go on and buy immediately. The amazing fact about shippable video is that your audience learns more about your product and purchases without leaving your video.
If you're to use Shoppable videos, ensure to create a quality video with the help of the online video editor software. Then you can post your content on the landing page. You may also post your video on social media platforms to reach a wider audience.
Conclusion
Begin creating compelling content and support your video marketing strategy. Videos are crucial and effective in marketing your brand today and in the future. If you want to drive better and faster results, get the right equipment, shoot top-notch clips and create brand videos. And following the above trends, you will be ahead of the marketing game.