What to know when starting a new business from home
1 min read
Starting a business from home appeals to many people for various reasons. It allows the flexibility and freedom to create hours and an environment that fits around your lifestyle, plus being your own boss means no constraints around having time off. Setting up a home business also means you won't have any big office costs to cover, and you can grow at a pace that suits you. However, it's not all plain sailing and there are many aspects to consider.
We'll explore some of the potential drawbacks to starting a home business and look at some possible solutions.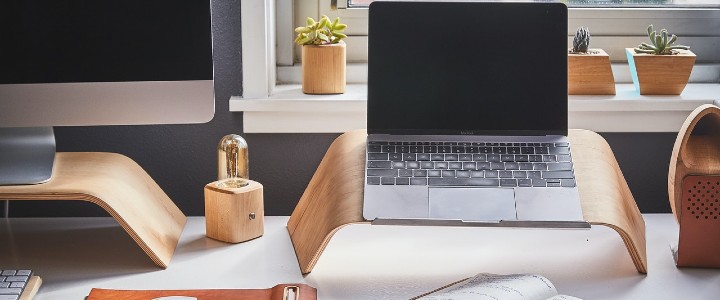 Start-up costs
You'll need to factor in aspects such as insurance, equipment costs, stock, and marketing fees. If you've yet to get your business off the ground, this can be a struggle, even when based at home.  Some people choose to take out an unsecured business loan to cover the initial costs.
Permission
Depending on the nature of your business, you might need legal permission to use your home as a place of work and you'll need to check with your mortgage provider or landlord. It's worth bearing in mind that you might also have to pay business rates.
Separating home and work
Whilst many people are used to working remotely, setting up a business from home can pose a bigger challenge, especially at the beginning when you might be putting a lot of effort into getting things up and running. It can be difficult to keep home and work life separate and hours can be long. People often struggle with being easily distracted or a lack of contact with other colleagues.
It can be helpful to dedicate a specific environment for work tasks such as a spare room, office, or garage space. Allow yourself plenty of breaks away from work and get out of the house during lunchtime for a walk or to socialise. If possible, set a time to finish work for the day and stick to it to ensure a good work/life balance.
Business ideas
There are many options when running a business from home but if you're stuck for ideas, some of the most popular ones include:
Cleaning business
Dog walking/ grooming
Content creator
Jewellery maker
Clothing designer
Cakemaker
Artist
Blogger
Writer
Like with any business, many of these will require hard work and the ability to build up a good reputation to gain more customers or clients. Think about marketing options such as social media, local shops, flyers, or leaflets.
You'll also need to consider the amount of space your business will need to store any products or house equipment.
Setting up a business from home can be challenging but following these simple steps will help ensure it's just as rewarding.