Defending Racial Equality in the Workplace – A Brand Position
1 min read
While diversity in the workplace remains a key talking point across all industries, this issue is particularly prevalent in the workplace.
Interestingly, an increased focus on promoting diversity had a positive impact in the legal sphere, particularly in the UK. More specifically, around 17% of all lawyers are from a Black, Asian and minority ethnic background, compared to just 13% across the wider workforce in England, Scotland and Wales.
However, issues continue to persist at senior and partner level. In this post, we'll discuss the excellent work of Squire Patton Boggs in this space and appraise the steps they've taken to promote diversity across all levels of the business.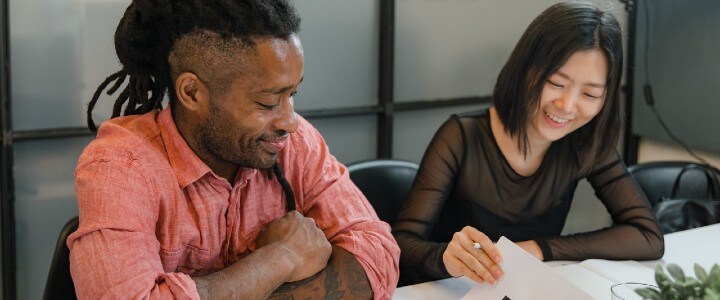 Are Minority Ethnic People Underrepresented at Senior Level?
At first glance, it also appears as though the legal profession is even more ethnically diverse at partner level.
More specifically, 16% of partners are considered to be of black, Asian and minority ethnic origin, with this matching the representation of lawyers at all levels of the industry.
However, both black and Asian lawyers are significantly underrepresented in mid-to-large size firms (or those with six or more partners).
What's more, the largest firms in the UK continue to have the lowest proportion of Black, Asian and minority ethnic partners, highlighting a clear challenge that firms are starting to address more effectively.
Introducing the SIRJF – What is it and What Does it Mean?
Take Squire Patton Boggs, for example, with the mergers and acquisition legal specialists having recently introduced its 2022 Sustained Impact Racial Justice Fellowship (SIRJF).
This initiative is focused on improving black community-police relations, while also prioritising voting rights and juvenile justice within minority communities.
Interestingly, the program was expanded after the shocking murder of George Floyd in May 2020. Previously, the Racial Justice Fellowship Program (RJFP) had performed sterling work through 2021, so Squire Patton Boggs sought to extend this by directly addressing racial injustice.
The SIRJF embraced three new law students into their successful program in 2022, while the firm also continued to promote diverse individuals already working within the company.
Global Promotions and the Benefits of Diversity in Law
Another recent Squire Patton Boggs announcement revealed that some 26 colleagues were promoted to partner and seven to principle across its global operations last year.
Of this total number, an impressive 65% were diverse according to either their gender, ethnicity and sexual orientation, with this much higher than the national average that we discussed earlier.
But what exactly are the benefits of this type of workforce and how can diversity benefit the law industry? Firstly, enhancing the level of diversity within the sector can minimise instances of discrimination, while promoting inclusiveness throughout.
From a client-facing perspective, having a diverse workforce makes it easier to represent people who may display considerable cultural differences. Also, those from different backgrounds can contribute to cultural differences that may usually go unnoticed.