Top 6 Tips To Jumpstart Your Small Business' Growth
3 min read
Growing a small business isn't a walk in the park. Numerous giants are already in the industry controlling the market. With this, most small business owners find it difficult to penetrate the market. This could be one of the reasons why most small businesses close down just a few months after their establishment.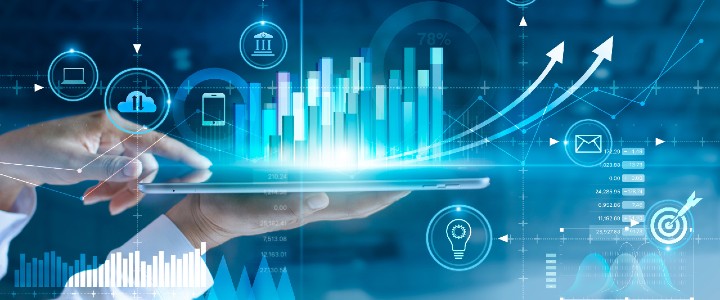 While that's the case, all isn't lost. There are some strategies small business owners can implement to enhance the growth of their companies. These include:
1. Investing In Marketing
Marketing is perhaps one of the most effective approaches to jumpstart a company's growth. It helps improve the visibility of a business. With enhanced visibility, many customers will likely connect with the brand, thus generating a lot of sales.
There are various digital marketing strategies one can use to promote the visibility of their firms. These include content advertising, pay-per-click marketing, email marketing, affiliate marketing, etc. One can also utilize traditional advertising methods like distributing flyers, conducting road shows, and hiring television and radio stations to promote a brand.
Most small business owners consider working with an in-house team to promote their companies. However, although it gives business owners more control over their marketing efforts, it has numerous disadvantages, such as increased costs and lack of skill diversification. That said, working with a marketing firm could be a better idea.
A B2B marketing agency is an expert in advertising. Therefore, hiring one helps develop the most effective promotional campaigns to help overcome the competition.
These agencies can also help businesses generate high-quality leads through marketing campaigns. They use a variety of channels, such as search engine optimization, email marketing, and social media to drive traffic and convert visitors to potential customers.
Besides, hiring marketing agencies allows business owners more time to focus on the core aspects of the company. These include supervising employees, attending business meetings, engaging with existing customers, etc. However, one must partner with the best advertising agency in the market.
2. Leveraging The Power Of Search Engine Optimization
Having a website is necessary for the growth of any small company. It helps connect with customers worldwide. It also ensures one can continuously run their company even outside business hours. However, that might not be possible if the website isn't optimized for search engines.
Optimizing a website for search engines is perhaps one of the most effective customer acquisition tips. It enables a brand to rank high online. If this happens, the business will likely generate more leads and customers. This goes a long way in boosting its growth.
There are various strategies to enhance a business website's search engine rank. These include boosting loading time, providing a search bar, optimizing the website for mobile phone users, including multiple languages on the website, and posting relevant content.
3. Using Customer Relationship Management Tool
The ability of any small business to grow majorly depends on its ability to attract and retain customers. This is true since, typically, customers are sales. Businesses can't operate without making sales.
While that is the case, attracting new customers to a small business isn't easy. Even when one gains a few of them, another big challenge comes. That's retaining such customers. That's where the power of a customer relationship management (CRM) tool comes in.
With CRM software, any small business owner can engage with existing and potential customers more efficiently. The tool helps collect clients' data to help develop buyer personas to help personalize services. This goes a long way in enhancing the growth of a company. However, one must purchase the right CRM system.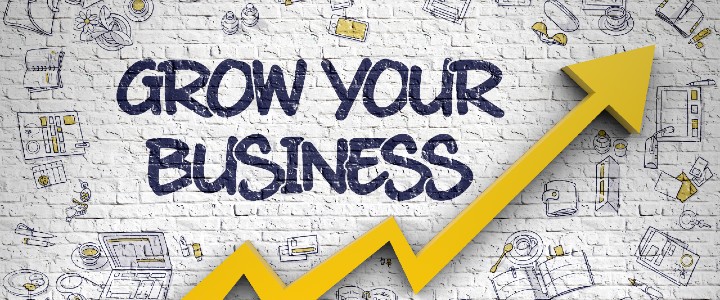 4 Taking Advantage of Management Software
Enhancing your operational efficiency can boost productivity and help you achieve your business objectives, thereby growing your business manifold. However, increasing efficiency levels often comes with a cost that your growing business may not have the resources to allocate.
Business management software simplifies growth by providing an intuitive platform. It seamlessly integrates critical business systems like accounting, customer management, logistics, and marketing, resulting in a more streamlined workflow and providing your staff with the best tools to communicate, collaborate, and perform their tasks efficiently.
There are many management software options available for commercial settings. However, it is important to choose one that is tailored to your specific business needs. For example, if you run a retail and service auto shop, you would benefit more from a trusted tire shop software solution than any other management platform.
5. Partnering With Online Influencers
Today, online influencers support the integral parts of modern businesses. Most owners of B2B companies consider hiring them to help promote products or services.  This is because online influencers have a vast audience. Therefore, hiring them helps increase the visibility of a company. As a result, the firm in question will likely gain more customers and generate more sales to grow.
There are several online influencers out there. However, every one of them has specialized in a specific niche. For that reason, small business owners need to work with influencers from their niches. Hiring an influencer from another niche may not add much value to the marketing efforts.
6. Asking For Referrals
Another effective strategy to jumpstart the growth of a small business is asking for referrals. This involves encouraging existing clients to recommend a business to their friends and relatives. Customers trust each other more than business owners or marketers. Therefore, having existing clients spread the word about a business may help gain more customers to increase sales. This helps in boosting the growth of a company.
Takeaway
Growing a small business isn't as easy as many people think. These companies face a lot of constraints, one being stiff competition. As a result, they fail to connect with the desired customers. But with the tips detailed in this article, any business owner can jumpstart the growth of their companies to stand out in the ocean.