Why IT Managed Services Are Crucial For Your Business
2 min read
The decision to enter into a managed services agreement with an IT support company is one that many business owners might avoid. Handing over the reins of your business IT infrastructure can be unsettling. After all, you're trusting a third party to keep your systems running around the clock without failure. 
For most businesses, working with an IT support firm is the right choice. This article discusses IT management services and how they can be crucial for your business.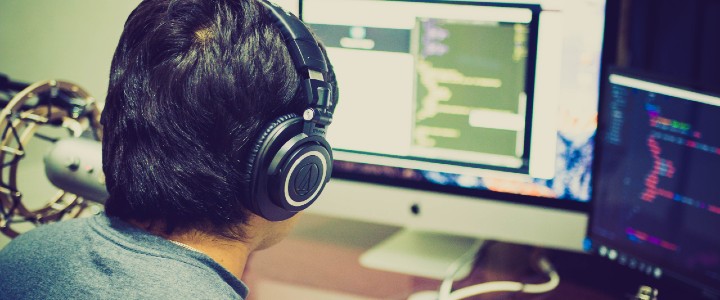 What Are IT Managed Services?
Managed services is a business model in which an organisation outsources the management of its information technology (IT) to a third-party service provider. This includes hardware and software maintenance, security and provisioning. 
Managed services are often provided by companies that specialise in providing IT support to businesses. Rather than having your employees work on your network, these specialists can provide solutions for every aspect of your business' IT needs. They ensure your servers are working correctly and guarantee every employee access to suitable applications.

How IT Managed Services Help
Now that you know what IT managed services entail, here are reasons IT management can be crucial for your business:

Data Protection And Security
Data protection and security is a significant concern for all businesses. These IT managed services can help you maintain data protection and security by enabling your IT team to manage the day-to-day tasks of securing your network. They also help you comply with data protection and security regulations.
Likewise, using IT managed services helps protect your brand by ensuring that business processes continue uninterrupted in the case of an unexpected system failure or outage. Such system failures can include minimising costs associated with downtime due to cyberattacks, other forms of hardware failure, software issues and others.

Room For Professionals To Assist Your Business
You need not be an IT expert to run a successful business. Most people would agree that focusing on doing what you do best is the best way to grow your company and help it succeed. However, when it comes to IT services, this can be uneasy.
A solid grasp of technology is significant for businesses in today's technology-driven world. Trying to deal with the various aspects of technology alone will take up too much time and energy, leaving less room for things like growing your business or expanding its reach.
Access to an IT-managed service provider allows you and your employees to focus on what matters most: growing your business. Thus, it helps deliver exceptional products or services at competitive prices in whatever market you're currently operating in. 
Besides, a managed IT service provider will handle all of those minor issues related to having reliable data storage and backup capabilities. Whether this is malware removal, software updates, hardware maintenance and upgrades, when necessary, the provider will be there.

Offer 24/7 Monitoring And Management
Every business deserves to have a professional, 24/7 IT team on its side. It's the only way to ensure your business can focus on what matters most. But how do you find the best provider for your needs? 
It'd help if you get hands-on experience with potential providers before committing. Also, ensure adequate support during critical times, like when employees or other divisions need access to information in real-time (your most important asset is your data). You need providers with expertise in all aspects of network management, and not just one aspect like security or monitoring. They must be able to provide comprehensive support at all times.

Reduce Long-term Costs
Keeping long-term costs down is challenging for any business, especially in the IT department. When trying to cut costs and save money, it's essential to look for ways to keep your business protected without breaking the bank.
These IT managed services providers are experts at managing IT systems, so they can help you reduce costs by taking over some of the work from your internal staff. This means you don't have to pay extra money when one of your employees needs time off or leaves the company entirely. The provider takes over seamlessly. 
This also reduces downtime due to employee turnover, allowing businesses more flexibility when hiring new staff members who may not know how all aspects of an IT system work together.

Save Time
With IT service providers, you can focus on running your business. You won't have to worry about purchasing equipment or hiring and training new employees, saving you time and money. Using IT managed services is also a great way to get the same results as in-house IT departments can provide and at a fraction of the cost.

Conclusion
Using IT managed services brings you many advantages, including professional help with your business' IT needs. This ensures your business moves as you desire. Having IT-managed services could be the best for your business.