10th Annual Private Banker International Greater China Wealth Awards Luncheon 2018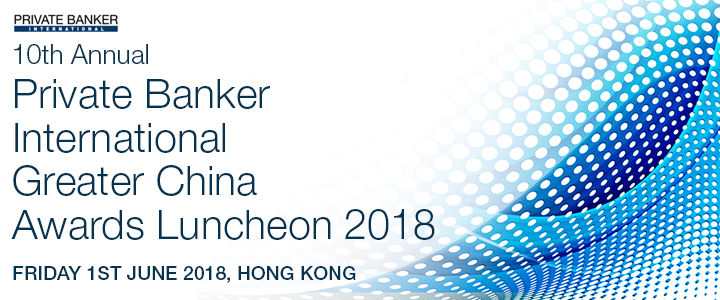 Celebrating best-in-class institutions shaping the private banking industry in North Asia
Private Banker International Greater China Wealth Awards Luncheon brings together the leading Private Banks and Wealth Management firms in Asia Pacific to celebrate the outstanding contributions made by institutions in shaping the industry.
This prestigious event provides an excellent platform to network and exchange ideas with your peers.
Please note that starting from 27th February 2020, we are no longer accepting new media partnership proposals. Thank you for your interest!