500 Startups Demo Day Batch 21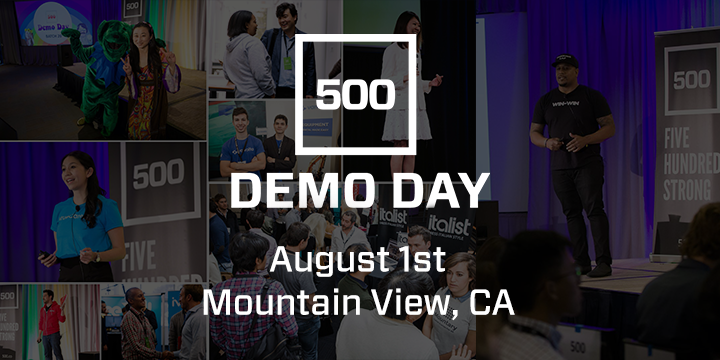 500 Startups Demo Day Batch 21
When: 

August 1, 2017


Where: Computer History Museum, Mountain View, CA
Website: 500DemoDay.co
Description: Join 500 Startups for a day of pitching and networking at our upcoming Demo Day, a private viewing of our latest accelerator startups, Batch 21. Attendees will have the opportunity to check out the startups, meet the founders, and network with other top-tier investors, corporate strategists, and press.

Please note that starting from 27th February 2020, we are no longer accepting new media partnership proposals. Thank you for your interest!