5th Annual Cards and Electronic Payments International Summit and Awards 2018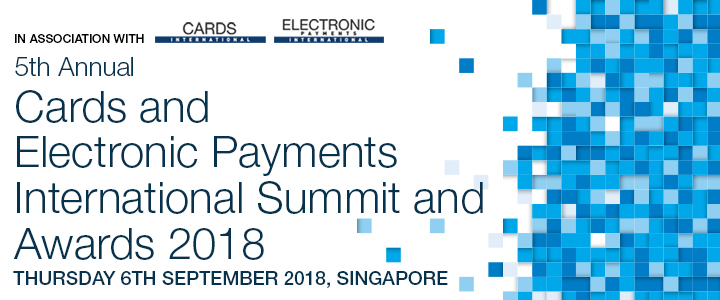 Recognising best-of-breed players in the cards and payments landscape in Asia-Pacific
Supporting the sector in proving unique business growth, showing exceptional innovation and demonstrating superior client experiences
The 5th Cards and Electronic Payments International Asia Summit and Awards brings together the best-of-breed players in the cards and payments landscape in Asia-Pacific. The daytime Summit brings industry leaders the opportunity to address key industry issues faced while the evening Awards Gala dinner will showcase and celebrate leading initiatives from 2018.
Join us in 2018 to benefit from leading content during the daytime Summit and revel in industry-wide success during the evening dinner and Awards. We look forward to seeing you there.
Please note that starting from 27th February 2020, we are no longer accepting new media partnership proposals. Thank you for your interest!