6th Nextgen Payments Forum
April 4, 2019

-

April 5, 2019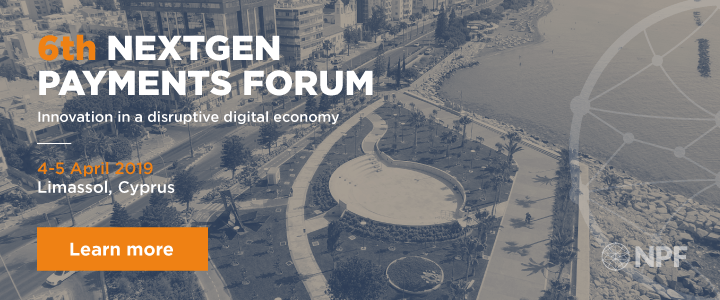 An elite gathering of the world's leading financial institutions, disruptive Fintechs, challenger banks, regulators, innovators, policymakers and supervisory authorities.
The 6th NPF is structured to offer all participants a blend of networking activities, serious business talk and loads of in-depth insight, as well as actionable and practical tools and ideas that will add value to the advancement of your financial transactions, payments, and compliance strategies.
Some Agenda highlights are:
Key regulations affecting the industry with a specific focus on PSD2, TPP's, Fintech and
traditional banking collaboration
Practical uses of Blockchain, Cyber risk and resilience, AI and Data-driven innovations, Regtech
Licencing, AML, KYC and legal framework of payments
Challenger Sessions: EMI VS Regulator, Innovator VS Supervisor, Fintech VS Banking
Interested to join? Feel free to contact us or visit qubevents.com for further information on our programme and speaker panel.
For online registration visit checkout.chec.io/SlK9wF — using Discount Code (15%) Ejournal09
Please note that starting from 27th February 2020, we are no longer accepting new media partnership proposals. Thank you for your interest!