7th Annual Internal Audit Forum
March 14, 2019

-

March 15, 2019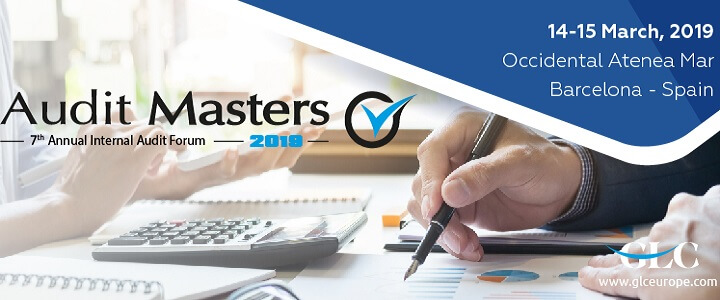 After 6 fully booked events, we are organizing again the 7th Annual Internal Audit Forum on the 14th and 15th of March, 2019 in the lively city of Barcelona, Spain.
The conference discussions will focus on current issues and trends in Internal Audit such as principles and practices of Agile internal auditing, testing elements of operational resilience plan, utilization of Data Analytics, developments towards increased automation of processes, risk areas of Blockchain and main provisions of the AML5D.
Our expert speakers will provide an insight into their experiences throughout interesting keynote presentations, and the Q&A and networking sessions will give the opportunity for knowledge-sharing.
Join our event on 14th and 15th of March, 2019 in the beautiful coastal city of Barcelona!
Please note that starting from 27th February 2020, we are no longer accepting new media partnership proposals. Thank you for your interest!