APEC: Asia Pacific E-commerce Confex 2018
October 17, 2018

-

October 18, 2018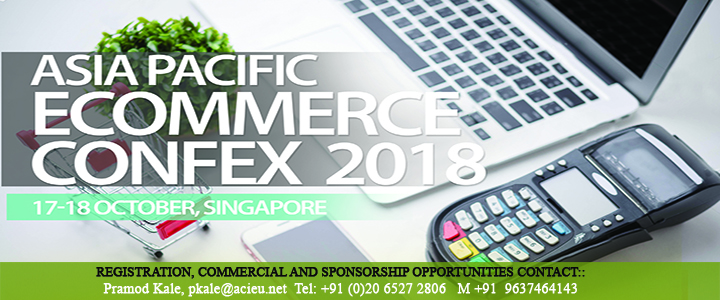 As per medium.com, 2017 has been a vital year for eCommerce in Southeast Asia, with Gross Merchandise Value (GMV) of first-hand goods surpassing $10B, up from $5.5B in 2015, with a stunning 41% Compound Annual Growth Rate (CAGR) over the past couple of years, as per Google-Temasek's eConomy SEA Spotlight 2017 report.
Among other major events, 2017 in SEA eCommerce has seen Amazon's long-awaited entrance in one of SEA's market, the fast rise of Shoppe's Mobile-First platform, the $250M record-breaking Sales by Lazada's Online Revolution Campaign and the increasing capital deployed by Chinese's bitter enemies
Behind these title-grabbing events and industry-shaping investments, there are thousands of eCommerce players of all shapes and sizes, operating across the region in very different market conditions.
Our aim, with the 2017 State of eCommerce report, is to shed light on some of the most important eCommerce metrics from the perspective of these thousands of eCommerce operators, highlighting the differences and similarities among each market.
Against this backdrop, ACI is proud to announce its inaugural APEC: Asia Pacific E-commerce Confex 2018 which will be taking place in Singapore on 17th-18th October 2018. The strategic two-day event will bring together key industry stakeholders from the e-commerce, supply chain and solution providers across the Asia Pacific Region. The key objective of this conference is disrupting innovations to gain the competitive advantage in the e-commerce industry.
Key Topics Include
Economic Outlook In Singapore And APAC
Digitalization In Logistics
Changing 3PL Business Models
Ecommerce Logistics Network
Last Mile Delivery & Ecommerce
Cracking The Last Mile Challenge
Payment Gateways
Join an anticipated 10+ exhibitors and 100+ attendees for 2 days of conferences, exhibitions, and networking and get an update on the latest trends, developments and innovations impacting the e-commerce industry.
If you are interested to attend as VIP (e-commerceéretailer companies only) kindly write to ogeorge@acieu.net
Please note that starting from 27th February 2020, we are no longer accepting new media partnership proposals. Thank you for your interest!