ATD European Summit
October 7, 2019

-

October 8, 2019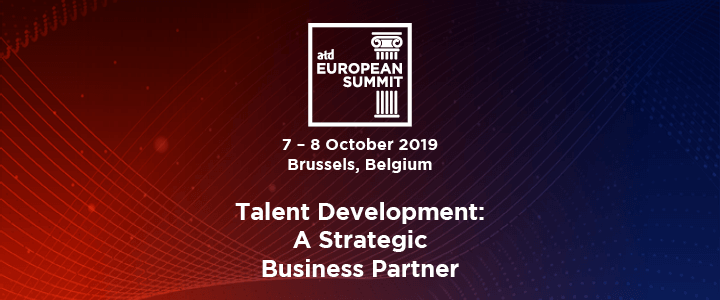 The ATD European Summit is the premier experience for senior learning professionals to collaborate with peers, exchange learning strategies, hear from industry experts on critical topics and explore cutting-edge examples from modern learning implementations.
The 2019 ATD European Summit's agenda is created to cover an extensive list of topics addressing most of L&D's pressing challenges, including topics such as 'Reskilling your workforce in the age
of automation', 'Unleashing the power of experiential learning in your organisation', 'Engaging Millennials and Gen Z' and much more.
Read more about the event in the official brochure.
Please note that starting from 27th February 2020, we are no longer accepting new media partnership proposals. Thank you for your interest!