Bitumen Industry Summit
October 9, 2019

-

October 10, 2019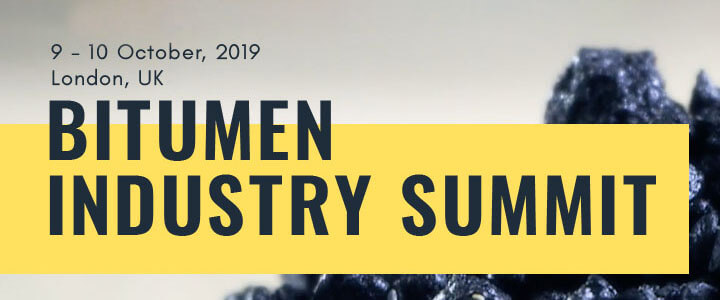 ACI's Bitumen Industry Summit will be taking place in London, UK, on 9- 10th October 2019. The two day event will bring together key industry stakeholders from the bitumen industry: bitumen producers, road construction companies, infrastructure clients, solutions & technology providers as well as consultants and policy advisors.
Senior-level speakers will present on the technical aspects of the bitumen market and present the latest challenges and opportunities that the industry brings. They will discuss requested topics by industry experts, touching on aspects such as IMO 2020, Supply & Demand, Production Capacity, Bitumen Quality, Health & Safety Perspectives and Technological Innovations amongst others.
Join us in London for two days of exchanging perspectives, learning and excellent networking opportunities with your peers. You will benefit from the numerous interactive sessions, including case studies, and insightful panel discussions to get the best out of the event.
Key Topics
Supply & Demand Market Analysis
Transitioning from IMO 2020
Monitoring Bitumen Quality
Production Capacity
Health & Safety Perspectives
Technological Innovations
Pricing Market Forecasts
Potential Growth Opportunities
All readers and subscribers are entitled to a 15% registration discount. For further information, agenda request or to register your attendance contact Neha Desadla
On +91 20 48523143 or ndesadla@acieu.net quoting EBIe1ND.
Please note that starting from 27th February 2020, we are no longer accepting new media partnership proposals. Thank you for your interest!