1 min read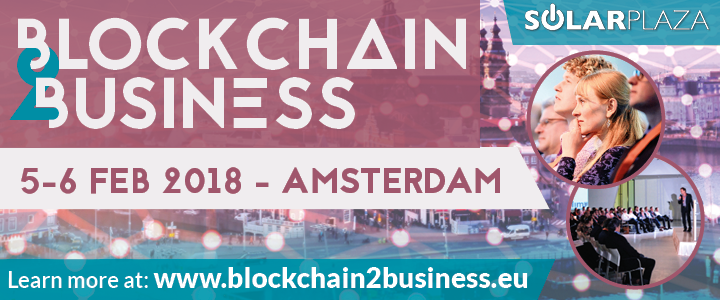 Making blockchain work right now in the renewable energy field by connecting the right players.
Blockchain is regarded as a revolutionary and transformative technology potentially disrupting the energy field.  What are the current and future applications of blockchain in the renewable energy field? How will it impact current business models? Is it revolutionary or speculative hype? This conference will bring together developers, utilities, startups, consultants, technology leaders, investors and regulators exploring the present and future of blockchain in renewable energy.
On 5 and 6 February 2018, Solarplaza will host the Blockchain2Business conference, a high-level B2B platform aimed at unraveling the hype, addressing the core of blockchain potential, and highlighting the present-day & near-future business cases for blockchain applications in the energy field.