Business Continuity & Crisis Management MasterClass
March 21, 2019

-

March 22, 2019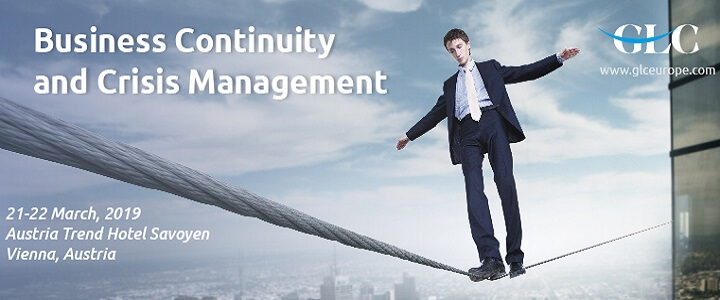 Join our Business Continuity & Crisis Management MasterClass on the  21st and 22nd of March, 2019 in the historic city of Vienna, Austria. Training will be led by Julian Woodall, an expert in Health & Safety and Consultancy.
By the end of this MasterClass, the participants will:
Analyze characteristics of Business Continuity & Crisis Management.
Benefit from real life case studies/ best practices.
Define the risks and threats to the reputation, its products & services.
Discover a practical approach to how, why and when a crisis can happen to your organization and best to manage it.
Develop an effective approach to Business Continuity & Crisis Management and how to manage it in your industry.
Understand the urgency and technics to handle an incident before, during and after a crisis.
Evaluate your company's current crisis management plan so you are prepared.
Please note that starting from 27th February 2020, we are no longer accepting new media partnership proposals. Thank you for your interest!