Finance and Investment Forum 2017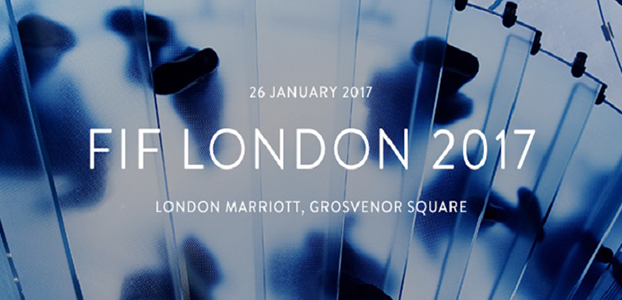 The Finance and Investment Forum 2017
The Finance & Investment Forum 2017 – www.financeinvestmentforum.com
Welcome to the 10th Anniversary Forum
London Marriott Hotel Grosvenor Square, 26 January 2017
Welcome to the 10th anniversary forum for finance and investment in the data center, hosting, colocation and cloud sector, the annual marketplace for the leadership of publicly quoted and private data center, hosting and cloud businesses to network and engage with users, investors, financiers and industry partners, transacting companies, professional intermediaries, real estate brokerages, and legal counsel.
Consistently attracting a high level audience, the Finance and Investment Forum offers several critical advantages to all participants including exposure to key investors (providing often difficult or rare opportunities for many companies across the sector); hearing key influencers (such as the key players to support fund raising or an IPO); rich content with high level analysis of the market for data center and cloud assets, company valuations and investor experience and unparalleled networking among the representatives attending.
Please note that starting from 27th February 2020, we are no longer accepting new media partnership proposals. Thank you for your interest!