Fruit Expo 2020
July 16, 2020

-

July 18, 2020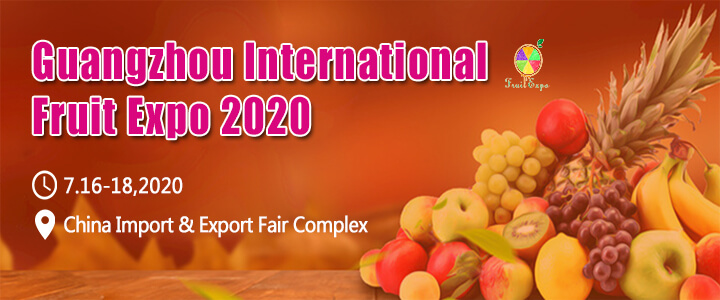 Green and healthy food has been the most-grabbing topic in recent years. As the living standard of people is being increasingly improved, the consumption market of fruits has also been enlarged.
In China, fruit industry plays an essential role in national economy. Since 1993, its fruit output has been ranking the top across the globe. In view of the plant area and export volume drastically enhanced, creating an international comprehensive trade platform is high on the agenda.Guangzhou International Fruit Expo stands out as a fruit trade platform to provide green and healthy fruit. It strives to boost and explore the tremendous fruit market by gathering brand enterprises at home and abroad. Nowadays, Chinese think highly of balanced diet whilst fruit always comes first. Fruit market in China gains overwhelming momentum to develop.
Please note that starting from 27th February 2020, we are no longer accepting new media partnership proposals. Thank you for your interest!