Impact Investing Forum 2020
October 5, 2020

-

October 6, 2020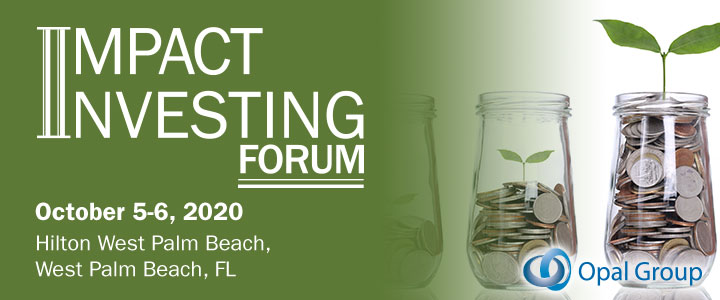 Impact investing is an approach that seeks to create positive social and environmental impact alongside a financial return. Today, we see an increase in companies proving that mission-driven and communication based strategy, can attract value based workforce, investor base, and like-minded consumer. We invite you to join us and meet top influencers, experienced investors, money managers, and service providers that are leading the charge in this ever growing space. Themes of defining impact investing, portfolio construction, asset class opportunities, and the role of the investor are just a few of the stimulating topics to be covered at this event.
Register today using the discount code EJIIF2020
Please note that starting from 27th February 2020, we are no longer accepting new media partnership proposals. Thank you for your interest!