Investment Education Symposium 2020
February 19, 2020

-

February 21, 2020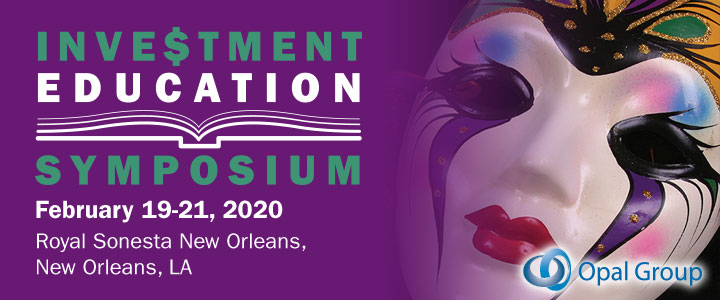 In Conjunction with the Louisiana Trustee Education Council (LATEC)
The Investment Education Symposium aims to provide broad education and information on investing, fiduciary responsibility, and selection of money managers to the key decision makers and other representatives of the nation's largest pension funds, endowments, foundations and other institutional investors. Participants will have the chance to exchange ideas and learn from other delegates and presenters who manage some of the largest capital flows within both the traditional and the alternative investment communities. Institutional investors will come from across the country not just to network but also to learn from the nation's leading institutional investors, asset managers, hedge fund managers, consultants and more.
Register today using the discount code EJIES2020 for 15% off!
Please note that starting from 27th February 2020, we are no longer accepting new media partnership proposals. Thank you for your interest!