Noord InfoSec BeLux Dialogue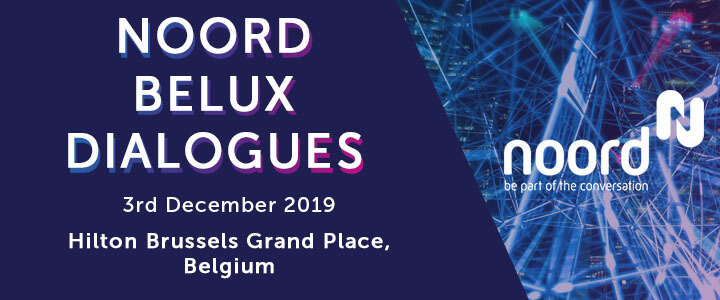 As cybercrime grows in prevalence and sophistication, so pressure is mounting on CISOs and heads of information security to implement and maintain robust security programmes.
But in today's fast-paced business environment, what does this mean? What are the key areas of vulnerability and risk which need to be mitigated?
It's our core objective to get information security leaders collaborating and innovating by working through current challenges as identified by the CISO community, via dynamic and highly interactive sessions. The InfoSec Dialogue has long been recognised as a vehicle for meaningful community cooperation.
The Noord InfoSec BeLux Dialogue, which will be hosted on 3rd December 2019 in Brussels, has been researched and developed for information security leaders in Belgium and Luxembourg. By invitation-only, this premium one-day intensive event hosts modern experts and thought leaders all coming to together with the sole purpose of understanding and being prepared for a common adversary.
Key Themes Being Discussed
Communicating the value of information security – to the board and to employees
Identity & access management strategies
The Dark Web
Incident response
How to use modern recruiting techniques in order to engage and recruit high performance candidates
The dangers of phishing
The importance of security when developing software and how best to secure CICD/DevSecOps pipelines
Here are some of our speakers that will be contributing to InfoSec BeLux:
Joris Pinoy, Head of Threat Intelligence, Swift
Dries Van Dyke, CISO, Belgian Nuclear Research Center (SCK-CEN)
Benjamin Budts, Head of IT Security, Sodexo Benefits and Rewards Services
Joao Moita, CISO – Vaccines, GSK
Alain De Maght, CISO & DPO, Hôpitaux Iris Sud – Iris Ziekenhuizen Zuid
Click here to visit our website and view the full list of speakers
Your Event Package Includes
Comprehensive event documentation – including option to download presentations from our secure website
Access to our secure event website to customise and build your own itinerary prior to the event
Stream sessions, focus groups, workshops, speaker's corners and plenary conference sessions with keynote speakers
All-inclusive luncheons and refreshments during the day – unlimited tea, coffee, soft drinks
Pre-matched one-to-one meetings and personalised event itineraries ensuring you gain maximum benefit from your networking time
Quality interactions with other delegatesduring the frequent time-slots dedicated to participant networking
Check out Some of Our Testimonials
CIO, NOONAN (delegate)
"One of a few events to meet and discuss real world issues with my peers and get insight on how they approach these issues in their organisation"
Account Director, Darktrace (Sponsor)
"A very high caliber event resulting in a lot of fruitful opportunities! Fantastically run and would recommend to any vendor"
CISO, Pinsent Masons (Delegate)
"Great event, mix of networking with like-minded souls & conversations with vendors you want!"
Looking forward to attending this exclusive event? Click here to register your interest now. Get in touch today to get the best prices!
Interested in sponsoring InfoSec BeLux? Contact us here and a member of our Solution Partners team will reach out to you.
We are looking forward to seeing you in Brussels!
Please note that starting from 27th February 2020, we are no longer accepting new media partnership proposals. Thank you for your interest!