Opal Exchange 2020
October 5, 2020

-

October 6, 2020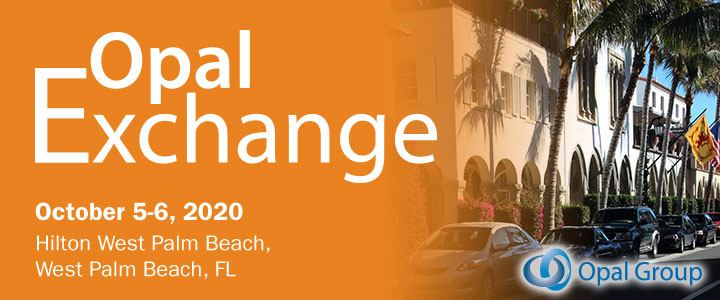 Opal Exchange is the premier one-on-one networking event held by Opal Group in 2020. Utilising a sophisticated meeting scheduler, managers and qualified investors are able to pre-arrange purposeful meetings with like-minded delegates. The event provides a myriad of networking opportunities through pre-arranged one-on-one meetings, and networking breakfast, lunch, and cocktail receptions. This event will primary focus on transparent and effective networking, delegates have the utmost chance to build leads and bolster relationships.
On March 29th, Opal Group will host a pre-event networking activity for registered participants. Held in conjunction with attendees from the Impact Investing Forum and Real Estate Investment Summit, we will host a networking brunch at the International Polo Club Palm Beach. Come and enjoy the 116th U.S. Open Polo Championship. Considered to be the most prestigious polo tournament in the world, indulge in fabulous cuisine, exquisite fashion, and mingle with world-class celebrities.
Sponsorship & Exhibiting Opportunities Are Available
If you are interested in attending, sponsoring, speaking or exhibiting at this event, please call 212-532-9898 or email info@opalgroup.net
Register
To register, visit us online at www.opalgroup.net or email us at marketing@opalgroup.net and use the discount code EJOE2020
Please note that starting from 27th February 2020, we are no longer accepting new media partnership proposals. Thank you for your interest!