OTC Derivatives Collateral & EMIR Masterclass 3.0
March 21, 2019

-

March 22, 2019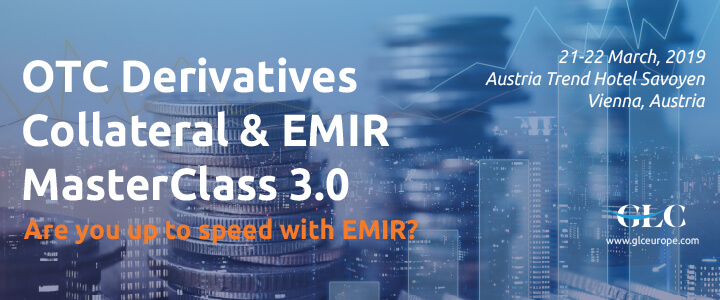 GLC Europe is glad to announce that we are launching our OTC Derivatives Collateral & EMIR Masterclass 3.0 on 21st – 22nd  March, 2019 in Vienna, Austria led by Micheal Simmons, a highly acknowledged Trainer in the field of Financial Services Operations.
The MasterClass will guide participants through the OTC Derivatives which; since the global Financial Crisis in 2008, have been subject to momentous changes in their regulation, affecting all firms that indulge in these financial products. However, for many people working within the financial services industry OTC Derivatives remain a complex mystery and a real challenge to understand therefore, this masterclass seeks to provide a better understanding in this regard.
Please note that starting from 27th February 2020, we are no longer accepting new media partnership proposals. Thank you for your interest!