Rail Live! 2019
March 5, 2019

-

March 7, 2019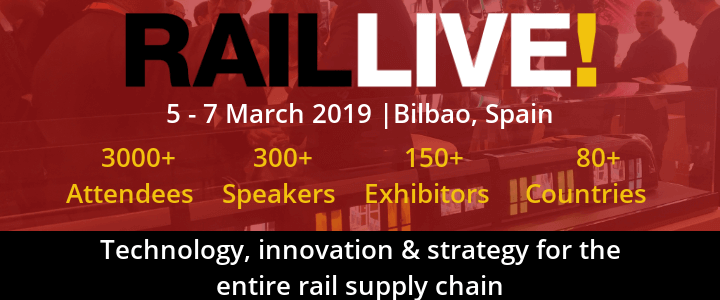 Rail Live! is an exhibition and sponsored conference that will be held together with the Digital Rail Show, the World Metro & Light Rail Congress and RAIL It will bring together an all-encompassing rail show with a conference about all that is exciting and innovative in the rail sector.
The expo will showcase the full range of innovation in the sector from civil engineering and construction to track innovation to new tools to signage and construction. The conference will focus on how new technologies (such as AI and machine learning, new sensors and 'smart' technology) are being applied to a traditional industry (from construction to tracks to manufacturing) with revolutionary new outcomes for operators and their partners.
Use the code WSJK to get a 10% discount when registering for Rail Live!
Please note that starting from 27th February 2020, we are no longer accepting new media partnership proposals. Thank you for your interest!