Risk Based Auditing MasterClass
June 5, 2019

-

June 6, 2019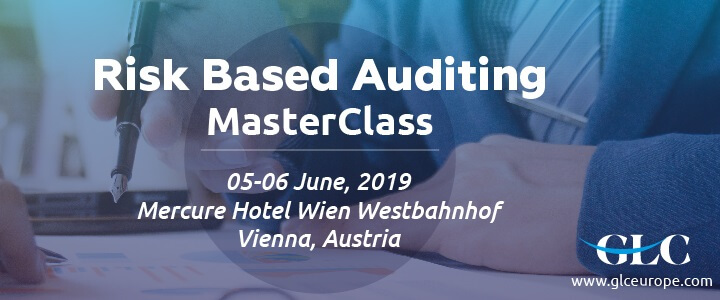 Join our Risk Based Auditing MasterClass on 5th and 6th June, 2019 in Vienna, Austria. Training will be led by Phil Griffiths – founder and CEO of Business Risk Management Ltd, A Chartered Accountant and an Associate of the Institute of Internal Auditors.
Audit functions that are able to focus their efforts towards the significant risk in their organisations are able to concentrate their limited resources on the issues which drive business goals and aspirations. A participative approach whereby auditors and managers work together to identify, assess and control business risks, significantly enhances the level of assurance and reduces the chances of nasty surprises – a huge benefit to most organisations.
By the end of this MasterClass, the participants will:
Fully implement the RBA approach
Advise management better on the methods of identification, mitigation and control of risks
Challenge management and sell the benefits of proactive risk management
Audit major areas of risk for your business with confidence
Add value to your organisation by the application of risk-based audit services
Deliver more effective audit plans through developing the appreciation of risk
Plan risk based assignments efficiently and effectively
Measure success more effectively
Please note that starting from 27th February 2020, we are no longer accepting new media partnership proposals. Thank you for your interest!