The 24th Annual European Beneficial Owners' Securities Finance & Collateral Management Conference
September 25, 2019

-

September 26, 2019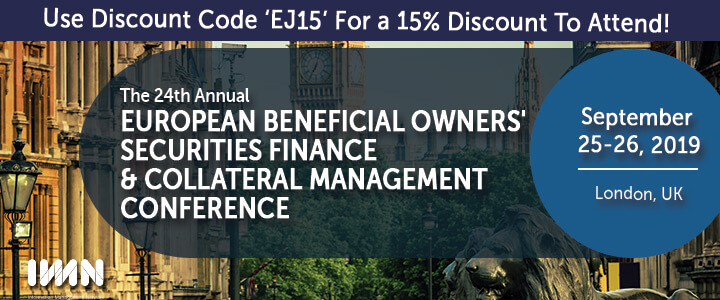 On the 25th and 26th of September, IMN will host the 24th Annual European Beneficial Owners' Securities Finance & Collateral Management Conference. The event has been held for over two decades and, in this time, has established itself as the leading platform to meet beneficial owners and learn about major issues affecting them, including regulatory changes, technological innovations and structural transformations in this market.
This is a conference for beneficial owners by beneficial owners. The advisory board, consisting solely of beneficial owners, guides the content production, including speaker acquisition, ensuring a timely and educational program for all attendees.
Join us in London this September and use discount code EJ15 to secure a 15% discount on your ticket.
Please note that starting from 27th February 2020, we are no longer accepting new media partnership proposals. Thank you for your interest!