The European EV Charging Summit
June 5, 2019

-

June 6, 2019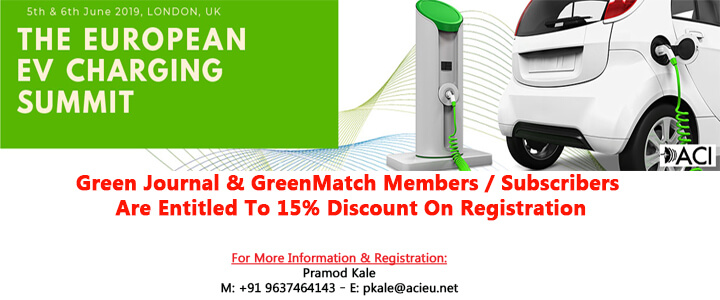 ACI's European EV Charging Summit will be taking place in London, UK, on 5th & 6th June 2019.
The conference will give updates on the drivers and trends of the quickly evolving EV industry. Over the two days, the event will bring together key industry stakeholders from the publishing industry: DNOs, OEMs, CPOs, Power Suppliers, financial stakeholders, manufacturers, mobility technology providers, governmental officials and regulators, to hear case-studies and discuss during interactive sessions & panel discussions.
Join us in London to exchange your point of view with your peers and engage in excellent networking opportunities.
Key Topics
An Overview & Market Analysis of European EV Infrastructure
European Policies & New Regulations to Support Development of EV
Preparing your city for EV surge & Creating Infrastructure Proposal
Adapting Business Models: Collaboration in EV Charging Infrastructure
Interoperability & Charging Solutions: Roaming Agreements
Users Experience & Utilisation
Charging Forward through Communication with Smart Grid
Home & Residential Charging: The real cost when owning an EV
Technology Momentum: Revolutionising Fast Charging for Electric Vehicle
Exponential growth of batteries demand
Commercial Electric Vehicles
Power World Analysis/subscribers are entitled to a 15% registration discount. For further information, agenda request or to register your attendance contact Pramod Kale on +91 9637464143 or pkale@acieu.net quoting EECe1
Please note that starting from 27th February 2020, we are no longer accepting new media partnership proposals. Thank you for your interest!