The Regulatory Reporting Innovation Forum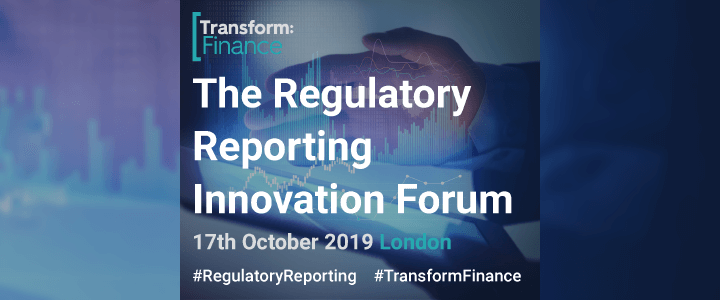 The amount of resource and investment required to meet the ever-changing needs of regulations, such as for instance Mifid II with it's 30,000 pages of detailed text, is vast. But while reporting will increasingly be driven by RegTech in the future, the path to completely automated reporting is complex.
We have been working with the Transform Finance Advisory Board members, as well as international banking representatives, to create a programme packed with discussion of the pivotal challenges that banks face to meet the complex compliance landscape of reporting regulations.
Focused on end-to-end reporting processes and how digital technology is poised to help, you can expect both strategic and constructive discussion of digital reporting, reporting toolkit management and viability, bridging technologies, RPA, AI, data management and gaining stakeholder buy in.
The programme line-up is growing quickly and we are proud to say that across our events we have director-level speakers from Commerzbank, HSBC, Santander, UBS, BNY Mellon, J.P. Morgan, Revolut, Royal Bank of Canada and many more.
To encourage open conversations in our favoured boutique format, including round table discussions with other banking representatives and 1-2-1 meetings alongside unparalleled networking opportunities, each forum will be limited to 60 delegates, 12 leading banking speakers and a few carefully chosen leading solution providers.
Thanks to the sponsorship from our world leading partners, including DueDil and AQMetrics, we are able to offer a number of complimentary passes, but expect these to go fast, so we recommend that you register quickly to secure your place.
Visit finance.transformindustries.com/events/regulatory-reporting-innovation-forum to register now or call our Delegate Relations Team on +44 (0)1273 805366
---
Transform Finance brings senior financial services leaders together. We encourage maximum interaction and peer-to-peer conversation through enhanced networking opportunities, unique content and exciting programmes featuring sector-leading case studies. This means our audiences are the first to discover the latest ideas and insights set to drive profitability, productivity and efficiency in their own organisations. Find out more at finance.transformindustries.com
Please note that starting from 27th February 2020, we are no longer accepting new media partnership proposals. Thank you for your interest!