1 min read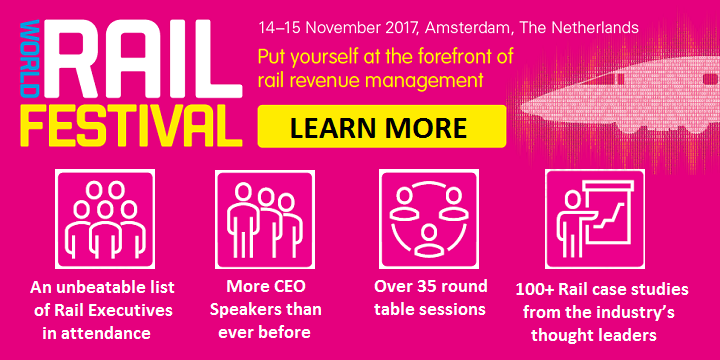 WELCOME TO THE WORLD RAIL FESTIVAL
The World Rail Festival 2017 (Formerly Rail Revenue World Congress) will be in its 7th year and it continues to grow and attract a large audience of rail operators from around the world. The conference will host 600 attendees, 150 speakers and 40 exhibition booths. Over 100 different global rail operators will be represented at this event.
The festival will take place over two days, the first featuring an opening keynote interview session with some of the most innovative rail CEOs from around the world. Following the keynote, we will host interactive roundtable discussions around some of the latest technology impacting the rail industry. In the afternoon and the following day, we will host three dedicated streams around the key themes of the event. Over the 2 days, we will feature 100 presentations, 20 round table debates and several hours of networking. The festival will be a fun and engaging experience designed to help you get the most out of the 2 days of your attendance.
In short, this year promises to be the most spectacular event yet!