Looking To Set Foot Into The Start-Up World? Check What START Summit 2015 Has To Offer
1 min read
What is START global?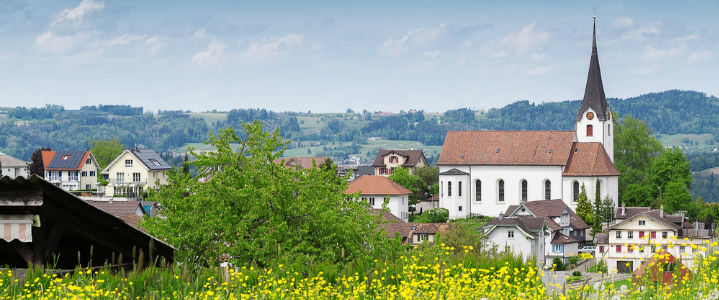 START global was founded as a student association of the University of St. Gallen in 1996 and has promoted entrepreneurial spirit in Switzerland ever since. From the year of its foundation, a group of 20-30 voluntarily active students have been organising the START Summit, Europe's leading talent conference for entrepreneurship and innovation.
The main motivation has been to motivate and support young people willing to found their own business by spreading the entrepreneurial spirit. Since 1996 workshops have been the optimal platform for intellectual and interdisciplinary dialogue linking students with founders and investors.
The START Summit 2015 will be hosted by the University of St. Gallen, between April 17th and 18th. The event is a great opportunity to meet likeminded people, and it will bring together 600 students from Europe and all around the world. The ticket price includes all paid travel expenses, a three night's accomodation in St. Gallen, full breakfast, lunch and dinner for two days, and tickets to the START Summit Afterparty.
START Summit 2015, Europe's leading talent conference for entrepreneurship and innovation"
Variety of Workshops
START summit showcases a set of 5 workshops, which are selected from a total of over 30. The variety of workshops aims to suit each participant's interests. Students can get inspired by listening to speeches by Ryo Umezawa, the CEO of Hailo, or Dalton Caldwell from Y Combinator, or by the founders of Dubsmash.
There will also be an interesting insight to the latest Asian trends. The IPO of Alibaba amazed the whole world and reinstated the rise of the Asian startup scene. Living by the slogan "from innovation to disruption," the START Summit is the first European conference to exclusively invite those pioneers from Asia. Having a Practical Asia Insight, the Summit 15 provides three speeches by each a startup, an investor and a corporate from Japan, China and Singapore.
In brief, no matter if you are keen on learning more about product innovation from Microsoft or rather about dealing with legal challenges from Uber, in START Summit 2015 there will certainly be a set of workshops suiting your needs.
The Topic for 2015
The 2015 edition of the START Summit will work around the idea of "from innovation to disruption". This is meant to raise debates and discuss potential challenges and solutions to the issue of the valuation of internet companies. The idea comes from the recent IPO's (Initial Public Offering) of Facebook and Alibaba but extends to the broader need of developing a new way of thinking due to the increasing digitization of the world we live in.