What's Up With Coffee In The UK?
1 min read
Instant Coffee Booming the Market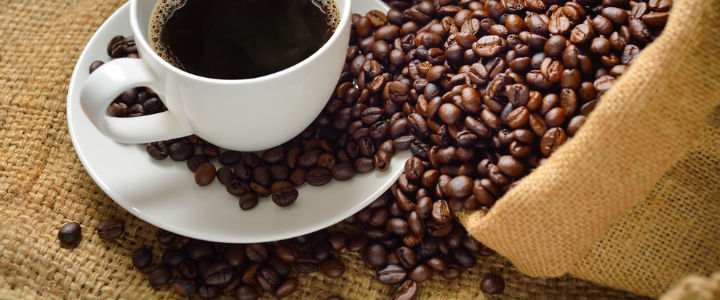 According to the British Coffee Association, over 70 million cups of coffee are consumed daily in the UK. Additionally, two thirds of consumers buy coffee and other hot drinks out of home, in coffee shops or coffee-to-go. This proportion is even higher if we take only the youger generation aged between 16 and 24.
The UK is, among the European countries, one of the few to prefer instant coffee over fresh coffee beans and fresh ground coffee. According to numbers published by Euromonitor, retail value sales for instant coffee was the top category in 2014, with £1.1 billion. This means that quality of instant coffee is an important feature for UK coffee drinkers.
Brands such as Nescafé Azera and Kenco Milano, which offer premium instant coffee, are the prefered choices in the UK, as they offer good taste and quality. Additionally, 2014 saw new private brands entering the market and creating more competition, which made microground coffee even more popular.
Who is leading the market?
In 2014, Nestlé Ltd continued to take the leadership in the coffee market, reaching a retail value share of 43%. In terms of instant coffee, Nestlé is with no doubts, the market leader, with a market value share of 51% for 2014. Nescafé Original and Nescafé Gold Blend are still customer's prefered choice and have won Nestlé valuable customer loyalty. Moreover, Nestlé has proven extremely successful in the segment of fresh ground coffee pods. In this category, the company achieved an overall value share of 76% in 2014.
Although mostly known for its tea consumption, the UK market is also showing to be a huge coffee lover. In general terms, the younger British generation favors coffee over tea, and this trend is expected to get stronger in the coming years. Forecasts show a positive scenario for retail value sales of coffee, as coffee culture gets stronger in the region. While coffee was merely a beverage some years ago, it has gained a lot of prestige lately and people are willing to pay higher prices for a good cup of coffee. In fact, with over 4,000 outlets, the UK has one of the largest numbers of specialist coffee shops in Europe.
Is the market saturated?
Well, it is clearly not. There is still a considerable amount of people expected to switch from tea to coffee. Specially the older generation who is less likely to choose instant coffee, or to choose coffee on the go. However, as coffee culture gets stronger, this will probably change. Additionally, the UK has still not reached the average European per capita coffee consumption in 2014, which proves that there is still potential for further growth.