PMI: Europe, Amsterdam, 04-05 July 2016
1 min read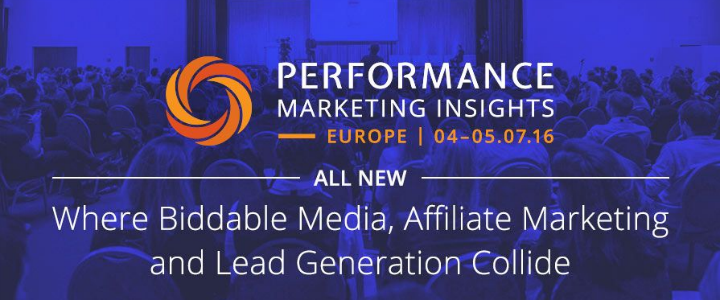 PerformanceIN, the leading global performance marketing publisher, will be handing the inaugural European Performance Marketing Awards its debut on July 4 at Grand Hotel Krasnapolsky, Amsterdam.
The agenda for Performance Marketing Insights: Europe has added another industry heavyweight in the form of Dr Andreas Wiele, board member of media giant Axel Springer, who will be presenting a publisher's guide to survival for 2016 and beyond.
The session, which takes place on day two of the event (July 5), will highlight the lengths that publishers must go to prolong their lifespan, featuring lessons from Axel Springer's own experience as the owner of Business Insider and BILD among other titles.
Publishers should gain plenty of useful knowledge from the session, but the disruption angle will provide ample talking points for any business that wants to thrive in a digitally-driven world.
Highly regarded Wiele brings a wealth of experience to PMI's return to Amsterdam having joined Axel Springer over 15 years ago.
His illustrious career in publishing began with editorial positions at Gruner + Jahr before a move to the German group yielded several c-level roles within one of the world's biggest digital publishing houses.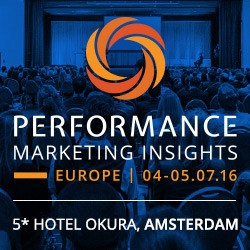 As of 2014 Wiele serves as president of Axel Springer's marketing and classified division, while his group's ownership of affiliate network zanox affords him an even closer link to the performance marketing industry.
Andreas will be presenting on day two, alongside sessions on offline conversion tracking,the impact of programmatic on affiliate marketing and ad blocking, while day one keynote Chris Perks will be offering practical advice to companies wanting to embrace a growth-hacking mindset.
To see the full agenda, click here.
---
For more information about the Performance Marketing Insight conference, please contact:
Sophie Corigan on +44(0)117 203 3010 or at sophie.corrigan@performancein.com
About PerformanceIN – PerformanceIN is a news and discussion portal dedicated to the performance marketing industry. It covers the latest news from all aspects of performance marketing, including affiliate, social, mobile, display, email, analytics and search marketing. PerformanceIN's active forum is filled with more than years of discussion among the 70,000 publisher base, while the site's industry reports, guides and resources make PerformanceIN one of the largest resources for performance marketing insight.