Five Effective Ways to Keep up with Market Trends
1 min read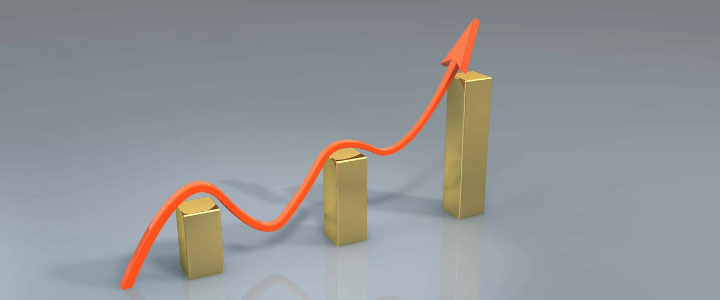 One thing that all traders on the world's financial markets need to do is keep up with market trends. Being aware of the latest trends and keeping up to date with all the market news allows you to enter into trades to make money and also to manage your portfolio effectively to avoid losses.
Clever Ways to Stay up to Date with Market Trends
If you are looking for information about what the financial markets are doing, the sources given below will help.
Online financial news sites – one source of stock tips is the specialist online financial news sites. The sites actively follow the various stock markets to report on breaking news. This will often be in real-time and within minutes of events happening. By keeping a regular eye on such sites, you will be able to know about trends that are forming and also check the stock market charts to see what effect the news is having on prices.
Speak with other traders – in the technological world that we inhabit, it is easy to forget that directly speaking to other traders is a valid method of obtaining useful information. Whether it is in person or via online forums, other traders often flag up vital nuggets of information you have missed or give advance warning of trends they believe are about to form.
Conduct your own research – of course, the main way that most traders keep up with market trends or moves is by doing research themselves. All reputable online brokers offer powerful charting options and market commentary so you can see for yourself what is happening and which sectors you need to keep an eye on.
Follow the TV and print news – it can also be useful to read key print news sources like The Financial Times. By doing so you will be able to see if they are picking up on the same trends as the online sites while also providing access to more expert analysis. The TV and radio financial news is also important for the same reasons.
Get an app for your smartphone – of course, modern trading involves being able to remain updated when on the move to take any action needed. An effective way to use this to your advantage is to get a financial news app for your mobile phone. Such apps allow you to stay up to date when not in the office or at your home PC.
Trends Are Your Friends
Keeping up with market trends is vital so that you do not miss any promising trading opportunities. It also allows you to spot when any open trades you have may be affected by a forming downward trend or trouble in one sector.
By utilising all the available sources of information you can be aware of emerging trends and forewarned about possible downturns in the market overall or in specific sectors. That will ensure that your buying and selling decisions are informed and timely.