FM Providers Advised to Work Closer with Owners Association
1 min read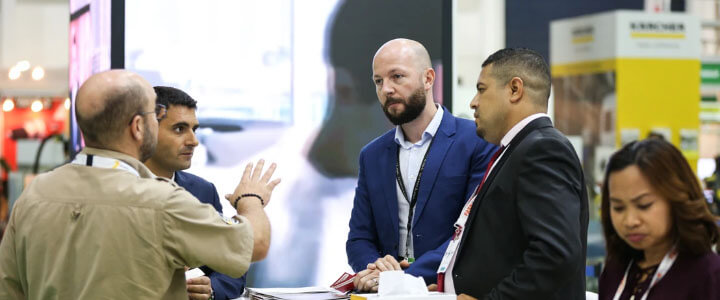 Collaboration between Owners Associations and FM Providers will help boost industry standards in the unique U.A.E market.
FM EXPO will bring asset management stakeholders together from 17 – 19, 2019 at Dubai World Trade Centre Arena.
The minute that a unit is sold to a third party from the developer, is it a jointly owned property. At this point is becomes part of an Owner's Association (OA).
In his webinar, hosted by industry leading event FM EXPO and titled 'Owners Association – Methods used for procurement and monitoring service providers', Garry Murray, CEO of PLACE Community Managers first summed up the position of owners' associations.
"We represent all stakeholders and bring them all together for the benefit of the asset. These stakeholders include owners, developers, managers, service providers, tenants, owners and regulators.
He adds:
"This can make things very challenging. A major issue is that we see each other as independent service providers and not always as a team. There is a disconnect then between manager, service provider, and delivering the job to the client."
As a solution, Garry looks to the future of managing projects together and invites FM providers to work closer with Owners Associations. One example of achieving this is to bring in a bi-lateral and cooperative approach to service level agreements.
Also on the horizon is the shift towards output based contracts, where minimum level of output is detailed and focus on manpower and other commercially driven inputs are no longer used to establish if the job is getting done.
When discussing how FM providers can land work through Owners Associations, Garry insists that you need to show a tailor-made approach to the asset in tender.
"I don't believe there is a one stop shop for FM services. It is not something that can be delivered off a shelf, it needs to be understood and developed for each building."
A case study to highlight this innovative approach came from the security element of a residential project. The problem, security guards sleeping on the job. The solution from one FM provider, GPS trackers and triggers to confirm that staff are surveying their designated routes effectively.
Closing with an open discussion on which industry standards to follow in the region, Garry reinforced the benefit of FM providers and Owners Associations working closer together.
"It's up to Owners Associations and service providers to come up with our own standards. Frameworks from around the world cannot always apply to the Middle East, we have unique structures and climate, and we have a great opportunity to push forward our own market."
Garry Murray will speak again at FM EXPO from September 17-19 2019 at Trade Centre Arena. His session will feature within a free to attend and CPD certified education agenda which runs across all three days.
In its 14th edition, FM EXPO is the Middle East's dedicated, asset management event connecting over 5,000 professionals from the facilities management, cleaning, building maintenance, community management, hygiene, health and safety, energy and environment industries.
See the full webinar HERE.
To learn more about FM Expo, click HERE.