3 Reasons Why You Should Target Singapore Post-Brexit
1 min read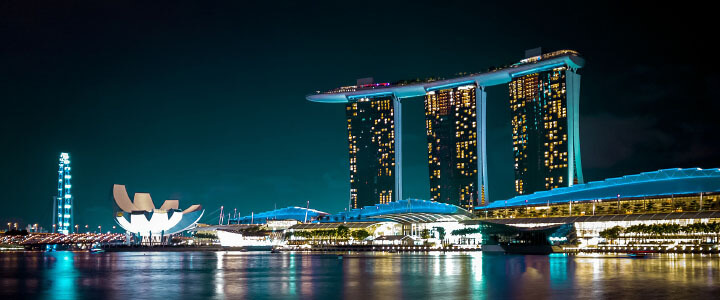 Boris Johnson will most likely be celebrating this weekend, have swept to a surprisingly comfortable election victory and earned an impressive Commons majority of 74.
This is the Tory's biggest electoral mandate since Margaret Thatcher was elected for a third and final term in 1987, and it highlights just how seminal the issue of Brexit was in the minds' of the electorate.
Make no mistake; Boris Johnson will now be able to force through his hastily agreed Brexit deal, before commencing trade negotiations with his counterparts in the EU.
However, some reports have suggested that even Boris Johnson's Brexit deal could see the UK economy lose up to £28 billion, and in this respect businesses should definitely reconsider their near-term growth plans. In this post, we'll explore Singapore as a viable target for British firms and ask why this remains one of the most popular places to do business in the current climate.
Access a Fast-growing Economic Zone
Whilst it's inarguable that the UK economy will suffer as a result of Brexit, some have argued that the region will be able to access more lucrative markets with greater ease once outside of the EU.
Although this is largely disputed, there's no doubt that small but regulated markets such as Singapore offer access to a generative and fast-growing economic zone.
One of the reasons for this is that Singapore serves as a viable gateway to Southeast Asia, which is currently classed as the world's third largest economy that's home to more than 600 million people across 10 countries.
At the same time, several of the region's highest-profile firms look to establish themselves in Singapore, in order to benefit from reduced operating costs and comprehensive market access.
Also renowned as a significant investor in the Asia-Pacific and a trade surplus economy, Singapore undoubtedly offers value to British firms and exporters at present.
Minimise Red Tape When Opening Your Business
According to the World Economic Forum Global Competitiveness Report 2017/2018, Singapore was ranked third in terms of its economy's ability to sustain inclusive growth.
Not only this, but the region also ranks first globally for public sector performance, transport infrastructure and higher education, creating a sustainable economic model that's extremely alluring to international business-owners.
Entrepreneurs and employees can even access high quality serviced apartments in Singapore, making it easier for Brits to transition when relocating to the region.
Ultimately, this also creates a business-focused region in which it's relatively easy to establish a commercial venture, with minimal red tape and a competitive labour market.
When you also consider the region's strong GDP and its relatively low sovereign credit risk, there are few finer nation's in the world in which to expand your business venture.
Target a Number of Significant Growth Sectors
In addition to boasting high quality talent, Singapore is also home to a number of high growth sectors and marketplaces.
These include e-commerce and consumer electronics, whilst Singapore also boasts a vibrant fintech sector that shares many similarities with London. The UK capital is considered to be the global capital for fintech, and there's undoubtedly huge potential for collaboration post-Brexit.
Singapore's central bank has even created a regulatory sandbox that enables fintech startups to experiment with inventive financial services and products, and this is something that could benefit London companies considerably in the future.
Singapore has also pledged to invest up to $225 million by the end of 2020, in order to develop the fintech further and leverage brand new technologies in the future.
This could prove crucial in a post-Brexit landscape, where the UK will have far less access to international markets and high-growth entities.