10 Tips for How to Pick the Best Contractor for Your Job
2 min read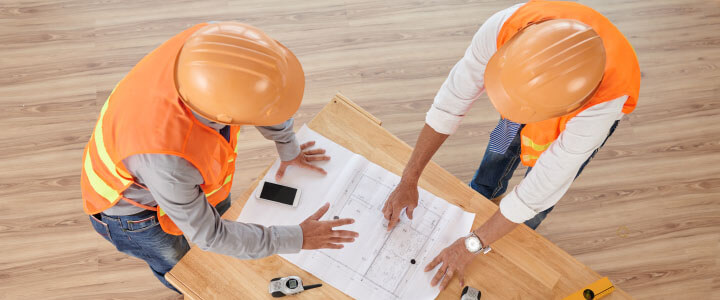 Choosing a contractor should be as simple as opening the phone book and picking one who offers your desired services. Unfortunately, as a modern business owner, there's more to it than that.
Sometimes it can feel like you're navigating a minefield of scammers just to find one trustworthy contractor. With that in mind, here are 10 of our favourite tips for hiring a contractor to help you find the perfect match:
1. Shop Around
One of the worst mistakes you can make when choosing a contractor is signing on with the first company that crosses your path. You could luck into the best contractor you've ever worked with, or you could lose a lot of money. You might end up with a mess instead of a completed project. Take your time and shop around. There are likely quite a few contractors in your area who're capable of completing the necessary work.
2. Manage Your Expectations
We won't tell you to lower your expectations. That's a quick way to run into some serious problems. Instead, you need to manage them. If they're too low, you'll end up with cheap, low-quality work. If they're too high, you'll find it impossible to hire a contractor, or you'll pay a lot more than you would otherwise.
Manage your expectations and find a middle ground, or be ready to pay through the nose to get what you want.
3. Avoid Low-Balling Your Bids
We get it — everyone wants to save money on their construction projects. With that in mind, don't low-ball your contractors by always choosing the lowest bidder. Keep in mind you're not paying for a product. This process isn't like walking into Home Depot and paying a fixed price for lumber. You're paying for a service, plus the years of expertise your contractor brings to the table.
Don't low-ball your bids unless you're happy with subpar work.
4. Prepare Your Plans
If you're looking for contractors, have your plans ready. You should at least have a comprehensive idea of what you're looking for if you need the contractor to draw blueprints for you. Don't go into a meeting with a potential contractor with only a partially baked idea of what you need.
Doing this can cause you to get scammed by a dishonest contractor. Or, you could chase off the good contractors who don't want to work with someone who's unprepared.
5. Interview Potential Contractors
Once you have a few contractors lined up, meet with each of them and ask questions. This process is no different than interviewing a potential employee for your company, though you might not ask them the same questions. Go for basic inquiries, like how long they've been in business and whether they're licensed and insured.
6. Ask for References
Any contractor worth their salt collects references from previous clients. For them, it's good PR — these reviews are positive accolades they can keep in their pocket. These also allow you to judge the kind of work the contractor does.
Ask your potential contractors for references. If they don't have any or refuse to provide them, choose a different one.
7. Check Licensing and Insurance
Anyone can claim that they're licensed, bonded and insured, but it's up to you to collect that information and verify it before you hire a contractor. Most of the information is public record, and each state maintains a database of their licensed contractors so you can confirm everything is accurate.
On the other side of the coin, if a contractor won't provide license and insurance information, it's a better idea to choose someone else.
8. Ensure Everyone Is Trained
Hiring a contractor means you're hiring everyone in their employ as well. Ideally, it's up to the contractor to ensure all their employees are trained. However, if heavy equipment is involved in the project, it might be a good idea to double-check with your contact.
On-site accidents cause injuries and cost lives. They also delay projects and cost money, two things most companies don't want to deal with when working with a contractor. Make sure everyone on the job site has proper training.
9. Take Your Time
Don't rush into this decision. Even if you're on a deadline, waiting a few more days to choose the best contractor can make everything a little easier. If you rush into a decision, you're not giving yourself time to collect information, check references and interview other contractors.
10. Put Everything in Writing
Finally, when you decide on a contractor and start working on your agreement, put everything in writing. The contractor may have a standard contract they provide, which includes the details of your project. If you discuss and agree on anything outside of that contract, make sure it's written, dated and signed by both parties.
Create a paper trail. Doing this protects both you and the contractor if something goes wrong.
Choose the Right One For You
Choosing the right contractor isn't something you should take lightly. Take your time, follow these tips for hiring a contractor and make sure you get everything in writing to protect both parties should anything go awry.
Bio:
Emily Folk is a conservation and sustainability freelance writer. Check out her blog, Conservation Folks, or follow her on Twitter for the latest updates.